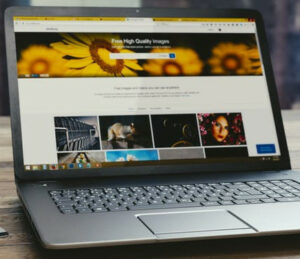 If you do not understand how to start your own blog or website and earn money from it this post was designed just for you.
If you have ever wanted to own your own business but didn't have sufficient funds. you may want to try owning a website.
Websites are a way of creating revenue from the billions of internet users (customers), online.
If you never thought of a website as a business might I say to you that most of the websites that you see on the internet are making money for their owners. You can get your piece of this pie too.
Anyone can own a website.
Point to Note:
If you use a link on this site to buy a product or service, I may earn a small commission. This helps me to maintain this website. However, whether the link is used or not the price of that product or service will always remain the same. View full affiliate disclosure here.
Build Your Own Free Website
Yes, you can indeed build a free website.
Wix offers you the chance to build a free website. I used this tool with my students so I know this is actually true. However, in order to have your own domain name you do need to invest a bit of cash.
My Experience With Wix
I never used the website from Wix for very long. It is pretty simple to use their tool and you can have your website up and running in just a few minutes with their free website builder tool.
What Makes WIX Great
What I love about Wix are the beautiful themes they have on hand for you to choose from. Of course, adding your own content takes time.
Wix also offers a free logo maker tool that allows you to create your own logo in a few minutes. They offer the service of a professional designer for the same task. The choice is yours.
Some other sites that would allow you to build a free website are Weebly, WordPress, Strikingly, Simplesite, and Webnote.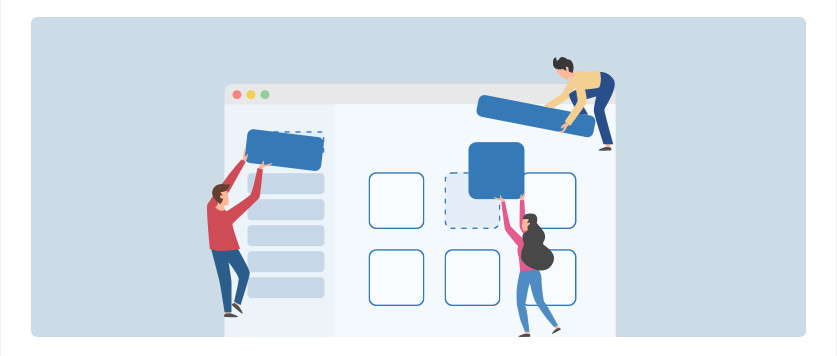 I have personally used both Weebly and WordPress and find them easy to use.
In fact, this site that you are viewing was created using WordPress. You can get your site up and running in minutes using these apps.
Reasons For Upgrading To A Paid Package
Let's face it, you are not going to receive the best service for nothing, so while you can create really beautiful websites using the free packages these platforms have on offer you will need to invest in your domain name and hosting if you intend to create a business with your website.
There are some sites that have deals that may appeal to you such as a plan that allows you to receive the first year free. Or a free domain name but you pay for the hosting.
Some will offer free hosting but they place advertisements on your site from which you make no money.
So ideally you will want to pay for your domain name and web hosting so that you can be the one making money from your website.
Additionally, dot com sites rank better than the subdomains you are likely to receive with a free package.
This website was built using the tools offered by Wealthy Affiliate.
They offer a website builder tool that can get your site up in 30 seconds. They also offer free hosting, lessons on how to start and make money from your website, and site support.
I thoroughly enjoy my training on this platform and it works for me.
Be sure to read My Wealthy Affiliate University Review where I share what the platform has to offer and why I use it.
Website Keyword Checker
Now that you have gotten your URL up and running understand that this is only the first step. You will need to create content and do it often. It is important to know what content to create too. This is where a keyword checker comes in.
Keyword Checker
A Keyword checker is a tool that website owners use to search for keywords. This tool allows the site owners to see what persons on the internet are looking for and write content about that.
You will not only wish to write content about any keywords, however. You will want to write about long-tailed keywords that have a low competition result (QSR). This means that the number of websites online competing for this keyword will be lower increasing your chance of ranking.
Additionally, the keywords should have high SEO results. This number ranges from 1-100. The higher the number the better the keyword. When you use a keyword with a high SEO result you will have a better chance of ranking on the first page of the search engines for this keyword. This is the mini version of Jaaxy, one of the keyword search tools that I used to come up with the keywords for my website. Try it, for free.
Jaaxy
Here is a picture of a simple search in Jaxxy.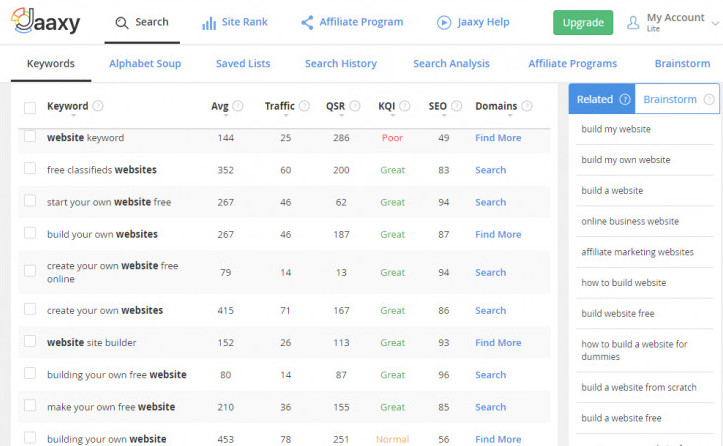 As you can see Jaxxy has many different features. Under traffic, Jaaxy shows the number of visitors your website is likely to receive if you manage to rank on the first page of the search engines. Under average, it also shows the average number of searches this keyword receives monthly.
Ranking On The First Page Of The Search Engines
Now the key is to rank on the first page of the search engines for the keywords that you choose to use. These keywords must be generating traffic and this traffic should be a minimum of about 40 persons per month.
This number may seem small however imagine if you were to use a keyword that has high traffic and high competition. The probability of your website making it to the first page of the search engines is severely reduced. If your website does not make it to the first page of the search engines the chances of your website receiving visitors is also severely reduced.
To learn more about Jaaxy and how you can use it read Review – Jaaxy Keyword Research Tool.
Now if you were to use these low-hanging keywords, the idea is to use different keywords on different posts/pages. This means that if you a post that draws 40 visitors per month and you have 50 such posts, that could potentially generate 2000 visitors per month. So the more such posts you have that rank on the first page for these low-hanging keywords the more traffic you are likely to generate.
Trying to compete for keywords with high competition on the other hand could potentially leave you with little to no traffic.
No traffic means no revenue.
Now if you wish to try Jaaxy it is free for the first 30 keyword searches. After that Jaaxy Pro costs $49 per month while Jaaxy Enterprise costs $99 per month. This is pretty reasonable for a tool that has the potential to help you to earn thousands of dollars per month.
Make Money From Your Website
There are many ways to make money from your website. Websites make it possible for their owners to earn money through page views. The more traffic you have the more money your website has the potential to earn.
In the same way, as a TV station, Websites make most of their money using advertisements or by selling their own products.
  Affiliate Marketing
Websites earn money through Affiliate Marketing. This means that the owner of the website writes valuable content about the information that you the viewer which to find.
They also post information about products that they use and love. Then if the user visits their website and likes what they shared about the products you may decide to buy it.
When a visitor buys a product the affiliate marketer earns a commission. If you wish to learn more about this be sure to visit my post Affiliate Marketing for Beginners.
Paid per click or Cost Per Impression Ads
A website owner may also earn from Pay per click ads.
Pay per click ads are advertisements that a website owner gets paid for per 1000 clicks they generate.
These may be Google Adsense or Media.net.
Aside from Pay per click ads, there are those referred to as cost per impression(CPM).
CPM are ads by which you earn per 1000 times visitors see the advertisement. If the cost per CPM is one dollar then the website owner is earning $2 each time someone views the advertisement.
The ad does not need to be clicked on for the website owner to earn.
Sell Ads Space
Another way a website owner may earn from his website is to sell ad space.
As the owner of a website, providing that you have sufficient views, about 1000 and up, business owners would be willing to pay you for your ad space. You may advertise your ad space on your website and approach businesses that would be willing to pay for that space.
In this case, you may set a standing fee for your ad space per month, and earn a set sum from it.
Email Marketing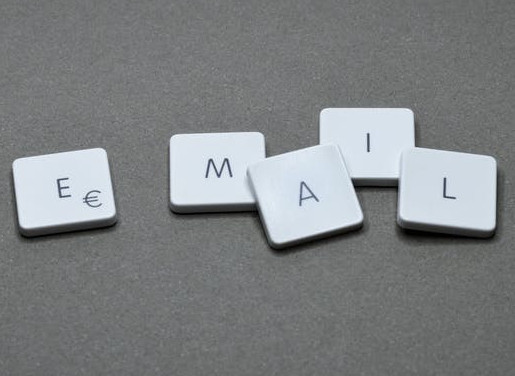 Email Marketing is an old tried and true way for website owners to make money using their websites.
Email marketing is where website visitors are asked to subscribe to stay up to date on information or offers from a particular website.
Later the website owner will continue to contact the persons who subscribe to inform as well as offer them deals.
Typically visitors are persuaded to subscribe to these campaigns using what is typically referred to as a lead magnet.
A lead magnet is where a website owner offers visitors something of value to them in exchange for their contact information.
Read more about email marketing here.
Publish Sponsored Content
Typically depending on your traffic, a company may pay you to publish content on your site. While this content does not look like advertisements the goal is to drive traffic to their business or website.
These articles are meant to engage the persons who visit your website and cause them to seek out the products of the sponsor.
These articles are not typically written like advertisements and should fit in with the overall content of the website that bears the content.
For ethical purposes, the website owner should, however, mark the content as sponsored to indicate to its readership that you were paid to publish that bit of information.
Sell Products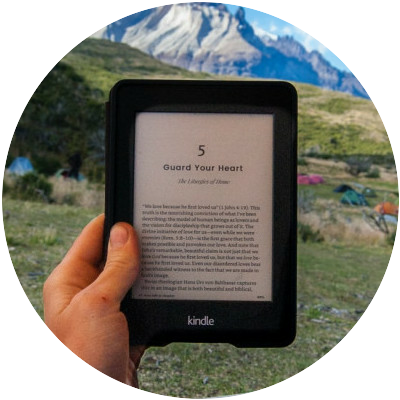 A website owner may earn by actually selling products on their websites.
This may be physical or eProducts. Of course, the best would be eProducts since there is no delivery cost or hassle with an agent to ensure that the products reach their destination.
This could be either the products created by the site owner himself or ones belonging to a third party.
The best of these products are those with a recurring commission because the seller continues to earn revenue on them either monthly or yearly depending on the buyer's choice of subscription.
Some eProducts include eBooks, graphics, application programs, printable materials (these may include learning aids, books, patterns, etc).
Physical products that you may sell on your website include your own craft products, printed t-shirts, hardcover books, etc.
Write Product Reviews and Get Paid
You may also earn by writing product reviews on your site. You may review products that you use on a daily basis and earn money from them.
Your review can be either negative or positive. If the owner of the site that has the product has an affiliate program you may then add affiliate links to your site. In this way, if persons access that product from your website and they buy it you will earn a commission.
Additionally, after doing product reviews for a while, with your site growing in popularity there are companies out there that will give you free products in exchange for your review. Some will even pay you to do it.
Ask for Donations
As a content creator who provides value to your visitors, you can typically add a donate button to your website or a buy me a coffee link. This allows visitors to leave a contribution in return for the information they receive.
It is not mandatory and would typically depend on each visitor. They have the freedom to choose to respond or not,  to this.
Hire Me
If you own a website and produce quality content in a particular
niche, you may advertise your services on your Service page and generate
customers from this.
People who visit your website will learn what you do and can then
decide to hire you to work with their company.
This can be a great way
to get away from your 9-5 and create more manageable hours.
You will want to have a set fee. This may be pre-decided by you in terms of cost per hour or an agreed-upon amount that is per hour or job.
Be sure to check my other posts of Online Business Ideas to learn about other business ventures you may conduct online.
Sell Membership
Depending on what your site is about or the amount of value it has you may sell membership to online visitors.
This would ideally require them to sign up and pay either a one-off fee for membership or a recurring fee.
Of course, a good practice, that brings in subscribers would be to first offer part of the content free of cost so that they can judge the quality of what is being offered to them, then follow up with a paid membership to access the rest of the content.
Create an App
Apps may also be created to encourage interaction with your website. For instance, the Facebook app with notifications on your phone allows you to access and interact with your Facebook page easily. This type of app particularly with notifications encourages more interaction with a website.
Each time a user is informed about activities on their page or in any form they are encouraged to visit the website to check it out. This encourages return visitors and in turn increased traffic.
Of course, increased traffic means your site will rank better and this, in turn, mean additional revenue.
How a Free App May Benefit Your Business
Creating a free app may not seem like a great way to earn money but many free apps include attractive in App Purchases that earn their owners a pretty penny.
Now you do not need to be able to create an application in order to do this. You may pay an app developer to create the application to your specifications.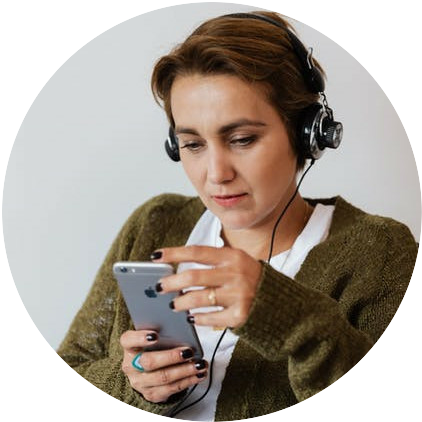 These purchases do not need to be very expensive a dollar or even 50 cents is a pretty good take for a few additional lives or access to a fortress.
Think if you sell 5 lives for 50 cents to 500 users you will make $250 dollars.
Display and Usability Matters
Obviously, these apps need to be attractive to users for this to happen. They don't always have to purchase these items but they will at some point do so and you will earn money from it.
This app will need to be linked to your great traffic producing website to draw it to the attention of your website visitors.
This is a way to draw attention to your app since with so many out there it could take a while to begin to grow in popularity.
Of course, you may also offer a paid app. However, with so many free apps on the market jostling for space free apps with in-app purchases is an easy way to draw in more users and then have them buy those little things that allow them to use the application more efficiently.
Paid Applications
A paid application can also draw visitors particularly if it provides some business services. Having a free version or a free trial (for instance a thirty-day trial) is also a great way to sell a paid app. This is where a user is allowed to try before buying.
Typically the owners of paid apps look for ways to make their product stand out from the competition by offering unique features or features that work better than their competitors. They may also attain this by offering their products at a better price than the competition.
Another thing that can be done is to offer an affiliate program that is exclusive to persons who use your software. This gives the users an incentive to use the program since they will need to be using it in order to market it. Of course in so doing you also find a way to get many people to market your product drawing in additional users.
Create an eCommerce Site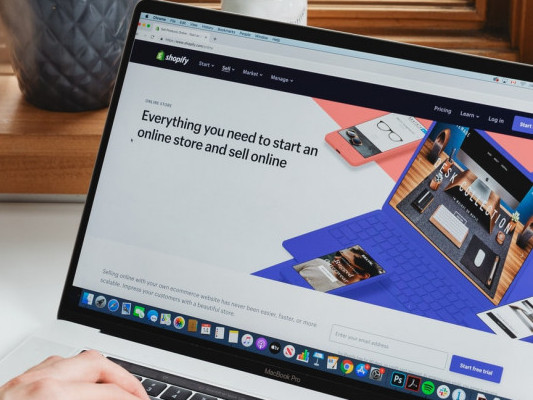 An eCommerce site is one used to sell products and or services. Think of this as your usual neighborhood store only it's on the internet and therefore accessible to billions of persons.
You can sell your own products or sell third party products.
The owner of an online store will need to have a way to obtain payments and ship products to customers. As such this can take some effort to do.
One of the most popular payment options used for this is Paypal.
Sell Your Website
Once you have established your money-making property, which is your website, you may opt to sell it.
I don't necessarily go for this because websites earn money for their owners passively, however, this is definitely a way to make money from your website. Many website owners today start-up websites then sell them for a profit.
Set Up a Teaching Forum
If you have a unique skill you may conduct private classes via your website. For instance, if you are a chef with a great recipe site and some videos that keep bringing in a constant stream of visitors you may create a coaching class and earn from that.
If you are good enough and have grown in popularity this could prove a very lucrative venture.
Develop A Job Board
This is one that has become quite prevalent on the internet. You may create a job board where employers can outsource jobs and freelancers can post their skills and search job postings. Freelancers are paid cash for each job they complete.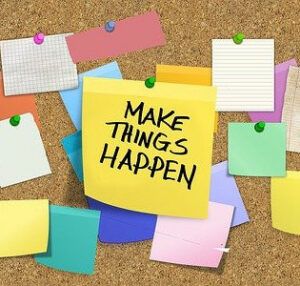 Earning from this is simple but can be quite competitive for the freelancers. You the website owner can simply charge a percentage or set rate per job. Either charging the employer or freelancer.
You may also potentially charge a set fee for remaining a part of the platform on a monthly or yearly basis.
Personally, I prefer charging a percentage of the earnings per job from the employer so that if the freelancer is requesting $5.00 for a job, the ten percent is added on as the website service fee.
It will take time for this type of venture to begin to earn the site owner enough, however, with enough freelancers and persons seeking services this has the potential to generate a lot of money.
What Websites Make Money Online
If you are asking the question of what websites make money online the truth is most do. It doesn't matter what topic the website creator is writing about. Websites by nature are a business or belong to businesses.
Their owners, while providing information to you free of cost are making money with them.
Tips For Choosing A Good Domain Name
One thing prospective website owners need to be aware of is branding. The name of your website as well as the domain is part of your brand. Both help you to stand out from the competition.
When you provide information you will want your URL and website name to be memorable. This means that you will want to use a dot com domain name for starters.
When people attempt to type the name of your website, they typically assume that it's a dot com extension. When this is not so you may find that your website will not achieve its full potential in terms of return visitors.
Visitors attempting to return to your site will most often than not type the name of your website with the .com extension instead of one with a less known extension like dot info.
Unless it's a government website (.gov), education site (.edu), or a nonprofit (.org) you will want to stick with dot com for your domain name.
Additionally, you should avoid anything but letters in the name of your website since this makes it less memorable. You will typically want your domain name to be the combination of the words that makes up the name of your website.
Conclusion
Yes, websites are indeed big business. The internet has billions of visitors monthly. Getting those visitors to visit your website could potentially garner you a six-figure income. This takes time, however.
It also requires the site owner to post valuable content consistently.
It takes an understanding of SEO, a great keyword research tool, time, and a few key marketing strategies. Finally, it also requires you to market or allow others to market their products on your site. How easy or difficult this is is really about
perspective. As I learned to do this and put it into practice I found it easier every day.
Be consistent.

Before You Go
Do you have questions or comments about building a traffic producing website that will help you to earn a six-figure income? Be sure to leave your comments in the comments section below and I will get back to you.
Candy Benn