If you have been exploring the field of affiliate marketing for a while you must have come across the name Wealthy Affiliate.
Wealthy Affiliate is a university for persons wishing to learn to do business online. The main focus of the program is teaching persons to make money through Affiliate marketing.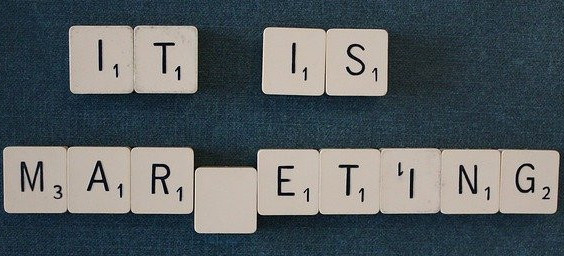 If you have heard of the Wealthy Affiliate University, chances are you have seen good and bad reviews.
As a paying member of WA I am updating my article to give you a feedback on my experience right up to today 12th March 2020.
I have been a member of Wealthy Affiliate University since July 2020.
What Is The Wealthy Affiliate Program
The Wealthy Affiliate Program provides persons with the knowledge, skills, and tools they need to competently build, manage, and market an online business.
Their program contains information on how to build a website and create links and menus. How to market using different platforms, how to get Google to index your website as well as how to rank on the first page of the search engines. Additionally, the program teaches how to create logos, videos, troubleshoot website issues, and much, much more.
My Wealthy Affiliate Experience
I've always wanted to own an online business. I'd explored the options available on the internet but what I stumbled on was a multitude of scams.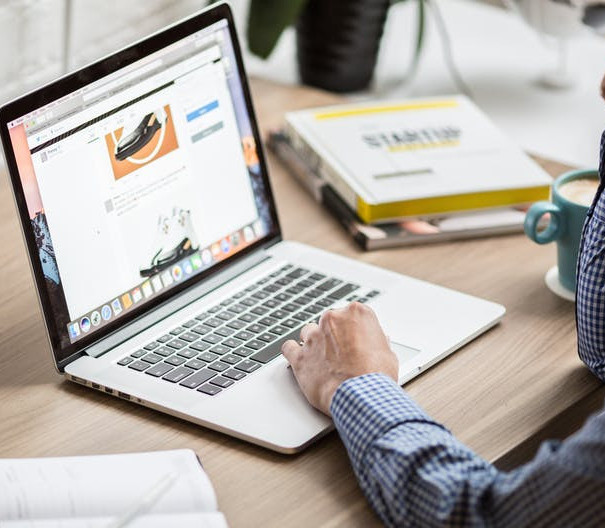 One day as I was learning about the forex market, I stumbled on a site about Wealthy Affiliate.
I had encountered this program about 10 years before. Back then I didn't have the money to continue the premium membership for more than the first month.
When I saw it this time I was hesitant but with so many years passed I wanted to take a second look at the program.
With a free package on offer, I decided to give it a try.
The Journey Begins
I came in as a free member and did the first ten courses.
I didn't really know what  Affiliate Marketing was all about before but I had a degree in computer science and part of that training encompassed building websites.
What I found in those first 10 courses was an excellent program that I thought would be a great fit for me. As such I went into my bank, got a new bank card set up just for my business and I upgraded to a monthly premium membership.
What I learned in that month as a premium member caused me to make a commitment. I decided that Affiliate Marketing was just the thing for me.
Additionally, there were a few other things I wanted to do like write eBooks, and the marketing training taught on this platform would be just right for that.
As such after one month as a premium member, I upgraded to a yearly premium membership. This is how sure I felt about the program being offered.
Best Decision Ever
I was not disappointed. I enjoy the training. It is straightforward, easy to follow, interactive, and task based. This means that we build our businesses even as we learn.
One of the rewards I believe is in having a community that is ready to critique my site if I put in a request.
So when I request a site or post feedback other members will visit my site and let me know what they think of what I have done with it. They will advise on changes to make it better. I get that at no cost to me.
Earning At Wealthy Affiliate University
There are also opportunities for me to earn on this platform too. Yes, Wealthy Affiliate provides opportunities for its members to earn by doing various tasks. For instance, after being on the platform for three months premium members are able to write tutorials and earn.
For those persons who wish to build a business but due to their financial issues may need to work while doing so this may prove a great opportunity.
I personally never wrote any of the training on the platform. Here is my reason for that.
Since I had a job and didn't need the money I prefer to take the same time I am likely to spend writing training on the platform to write training on my own site. After all what ever is on my site can pay me back far longer than WA will.
This is not the only way to earn here either.
Members can earn by commenting on sites. The money for this is pretty low, only 50 cents per comment so while I have definitely earned this way I don't really consider that much of an income stream.
Why I Recommend Wealthy Affiliate
I recommend it for the same reason I joined Wealthy Affiliate in the first place.
The training (Pros)
The platform offers step by step training with pictures and videos as well as text.
This means that there is something for everyone. The training doesn't only tell you what to do, you are shown what to do.
This makes it so much easier for persons with zero experience either with building websites or as an affiliate marketer to succeed here.
The training  (Cons)
The training offered in the standard course is outdated for several sections.
So why do I still praise it?
Members are writing courses and valuable blogs daily, whenever I encounter a part of the training that is no longer relevant. I am able to ask for more relevant content  in the question area and I will be referred to the more updated training or blogs right there on the platform.
I do not need to wait for the answers either. The responses come within seconds of the question being asked.
Alternatively I am able to search on the platform for further information and find more relevant information in the training prepared by WA members.
Check out these three posts about doing keyword research from  Partha and blogging in 2021 from Nathaniel, members of Wealthy Affiliate, as an examples:
Research, Rankings and 4,794, 388, 243 New Article Ideas (Part One)
Research, Rankings and 4,794, 388, 243 New Article Ideas (Part Two)
3 Things I Would Do Differently If I Started An Affiliate Blog In 2021
There is an abundance of mentors literally available 24/7 to help with any issues that you encounter.
Wealthy Affiliate has members in all the different time zones. So at any given time, there is always someone available to answer your questions on this platform.
The site support is unmatched. 
There is not a time that I have reached out to site support and not received a response within minutes. They are always able to help unravel problems, even restore posts and websites that have been deleted or restore a sitemap that seemingly disappeared.
The training on how to rank in Google for certain long-tail keywords is proven.
The training teaches you how to find keywords that the public is searching for and how to rank on the first page of search engines. This has been proven to work over and over by members who do it daily using their tried and true methods.
Members of Wealthy Affiliate earn with their websites.
This, of course, is our primary goal and the platform would not have lasted for decades and be home to more than two million members if this was not true.
Pros
There are many members with success stories about being able to earn on the platform. They willingly show their income and many are quite willing to help others by looking at your website and giving feedback on what to change and so forth.
Cons
What is also true is that there are members there who after years on the platform have not been able to turn a profit from their website.
Many of the successful members say this is because people become distracted and do not follow the training.
Here is one such member talking about his experience and why he failed at first.
Don't Be Fooled By Black Friday Sale
What I do know is that I have earned  from my website. This began to happen by my forth month or so on the platform. I was pretty shocked the first time I made money.
However, I have one website that has not earned me anything so there is that.
What I can tell you about the site that has not been earning is that because I considered it more a hobby than anything else I do not pay as much attention to making it SEO ready or marketing it.
Wealthy Affiliate provides hosting
It provides hosting and 24 hour support to all its members as part of the package.
Free images are available to all members.
The members of Wealthy Affiliate will never have to pay for images if they do not wish to because images are provided as part of the package.
You are allowed to try before you buy.
I believe that this strategy is symbolic of the creators standing behind their product. Wealthy Affiliates allows new members to have the first ten courses for free and the first month at the rock bottom price of $19.
So those persons who like to see what they are paying for before committing, are allowed to do so with the very detailed information available in the first 10 training courses.
After that, you are rewarded when you upgrade with a huge discount in the first month. So instead of paying the $49 monthly membership, you are allowed to pay $19.
To my mind this is one of the best things about WA and was what helped me to decide to invest my time and money in the platform in the first two months. I like to see what I am buying before shelling out my hard earned cash.
The price is unbeatable.
At $49 per month or the Wealthy Affiliate program is unmatched in terms of price for a quality program.
Finding Affiliate Programs
Wealthy Affiliate provides all the information I need to find affiliate programs to join as part of the package. As such I do not have to research Affiliate Programs to suit my niche. That research has already been done for me. All I need to do is go out and join the one that suits me.
Does the Wealth Affiliate Program Work
The Wealthy Affiliate Program Definitely Works. In terms of ranking on the first page of Google, Bing, and Yahoo, and earning from their websites the members of Wealthy Affiliate have been able to do that.
See Testimonials here:
WA Bootcamp Success! – Six New Commissions in One Day! New Record!
I Earn A Regular Income Thanks To Wealthy Affiliate
$8,730.37 Commission Earned in Feb 2021 (My Monthly Income Report)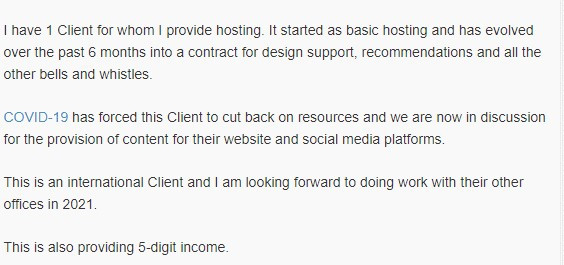 My Verdict
Training: I give Wealthy 4 out of 5 start for the training they provide. My rating is that high because of the support it's members provide in bridging the gap in the training.
For Site Support: I would rank this at the level of a 4.5.
Their support tries to be A1 and often tackle the trickiest problem in record time.
It is unfortunate however, that at times handling the problem mean sending its members to the training material which unfortunately is sometimes outdated and therefore not suited to the task.
Mentorship: This is by far one of the best things I found. My tactic in picking my mentor, beside the one assigned to me is to find those who are making money and learn from them. These people readily share their knowledge so that works for me.
Price: Worth it. Not so sure about Premium plus in this case. Premium plus is new. To date I have not given it a try.
The Package: I believe the abundance of materials offered in the package is more than expected. Hosting and a keyword research tool, training and mentorship, site support and security plus a chance to earn onsite makes it all worth it.
Conclusion
The Wealthy Affiliate University is a great place for beginners to learn affiliate marketing. The structure of the program makes it easy to learn while building a business.
The support offered on the platform both from site support and the members makes it a great place to find mentors who share their knowledge with you freely.
It is suitable for affiliate marketers, persons wishing to own online retail stores, writers, anyone who wishes to become an expert at SEO, reviewers and so much more.
It is the place to be if you wish to move from your nine to five to owning your own online business.
Before You Go
Do you have questions or comments about owning an online business? Do leave them in the comments section below.
Read more about Wealthy Affiliate and Affiliate Marketing.
Candy Benn