If you are new to making money online you just cannot go wrong with Affiliate Marketing. This post "Affiliate Marketing For Beginners,"  has been created to help newbies to understand what affiliate marketing is and how they can earn from it.
With Affiliate Marketing there is no recruiting or networking, no products to deal with and you do not need to approach anyone.
In Affiliate Marketing, you basically advertise other people's products on your site. When other people buy those products you earn a commission.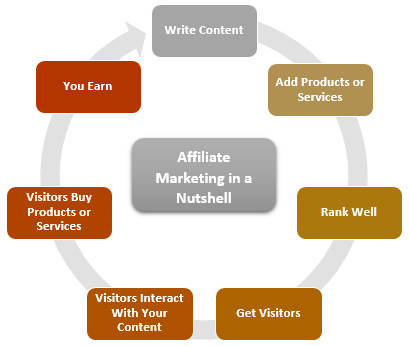 Now imagine, there are billions of people on the internet every day.
You own a website. You provide information about products that people are interested in buying.
Your aim is to rank high in search engines so when people go to look for that particular item they find your site among the top searches.
The read your content.
If they like the product that you recommend they may choose to buy it. If they do you earn a commission.
Do you have to know these people? No.
Do you need to go looking for them? No.
Do you need to speak to them? Yes and no. You do not speak face to face but your content needs to provide valuable information so that they will stop by and check it out.
If they like what you have to say they may choose to buy it. That's how you earn.
Note Well
This post may contain affiliate links. Read my full disclosure policy here.
Finding a Niche
Now the topic you decide to base your content on is called your niche.
Is it easy to find one? That depends on you.
Affiliate Marketers usually suggest that you write about what you know and are passionate about.
After all, if you already know how to do something writing about it should be really easy.
More than that you can then prove yourself an expert and you will be able to answer questions thoroughly.
If you choose a topic that you are not very familiar with you will need to do a lot of research and this can in time become frustrating, so choose carefully.
Well I Don't Like to Lie
Guess what, you don't need to. As in any business, affiliate marketers need to be trustworthy. We build this business on our word.
Think if you owned a store that sells faulty merchandise but you like to convince customers to buy them, what type of reputation are you building?
I dare say you are likely to be out of business very quickly.
Don't Lie!!!
If something is wrong with a product say so. There are some people who will still buy that product.
However, when you tell the truth customers will return to your site because you proved yourself trustworthy.
To an affiliate marketer trust is equivalent to revenue. Build it well.
Related Article: The Importance Of Trust In Affiliate Marketing
I Am Not An Expert?
Guess what? Whatever it is you are into there is someone on the internet that is interested in that.
Do you love books? There is someone out there who wishes to learn what you are reading and what are your recommended reading materials.
Do you like to study the stars? There is someone looking for information on that on the internet.
How about how to potty train a child? There is someone on the internet looking to learn about how to do that.
Do you have a rock collection or want to blog about endangered species? Someone is looking for that on the internet.
Are you a teacher? There are people who will visit your site just to learn from you.
Are you a farm boy who knows about growing crops? Someone is looking for that content.
There is someone out there looking to learn about literally any topic you are an expert on.
How Does Content Writing Translate into Sales and Affiliate Marketing?
That's just it. There are millions of affiliate marketers making money on the internet and you visit their site daily. Affiliate marketers write content about billions of different topics, then they apply to affiliate programs to be allowed to advertise their products.
When you visit their sites if you like their content you may decide to buy that product and this is why affiliate marketing and content writing go hand in hand.
Now imagine if you are a science teacher on the internet. You have a blog where you teach Science. You are using a particular textbook which is affordable and well written.
If you choose to recommend this text and to the people reading your content choose to buy it, you earn a commission.
Let's go further, you, the science teacher in your online classroom prepare your students for the next class by showing the products they need for the next experiment.
The students are at home instead of in a stocked lab so they need to buy their own products.
If those students buy on your recommendation you earn a commission.
That's it in a nutshell, users on the internet become interested in a product as a result of your content they buy it and you earn.
Best of all your site is available to billions of internet users. It simply comes down to whether they wish to buy that product or not.
I Do Not Like to Write Content – Can I Still Become An Affiliate Marketer?
Yes, you can. Affiliate Marketers do not only write content.
Affiliate Marketers also create videos on YouTube and run ads on them. I am sure you have seen advertisements that run for a few seconds on your YouTube videos while you were watching your favorite movie. Well, that is affiliate marketing too.
Some do podcasts and others use Tic Tok. Some even own apps that you use for free but on which ads are often running. Whether it's an inconspicuous ad at the bottom of the page or one that pops up in the middle is about personal taste and what tends to bring in sales.
Affiliate marketers are everywhere and there is space for you too.
Finding Affiliate Programs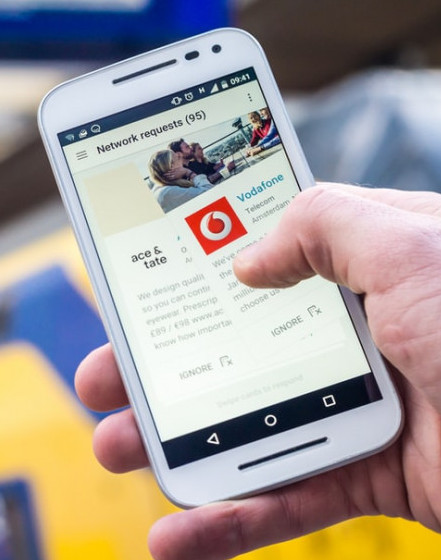 Finding affiliate programs is easy.
If you are a teacher and you wish to build a teaching site, google teaching+affiliate+program or if you are into makeup and hair care google Make-up+and+hair care+affiliate+program.
Try whatever it is you are interested in and see. There are affiliate programs for every topic on the internet.
There is a reason for this.
People who do business on the internet need to let customers know they are there as well as the products and services they have for sale.
This is where Affiliate Marketers come in. We advertise for those businesses and earn a commission.
We do this seamlessly.
No, they do not tell us which of their products to advertise. we decide that.
Additionally, You may apply to run Adsense on your site. This is a service that you must apply to Google for. In this case, the advertisers pay Google and Google will pay you for the advertisement on your site.
Are Affiliate Marketers Advertisers Then
Yes and no. Affiliate marketers are content creators. Our primary job is to provide quality information that others want to read.
Imagine if you had a website but no visitors? Would they see those products we are talking about? No.
Now imagine if you provided content but it wasn't very good. Would your visitors stick around to learn about that really great Science Book or that very affordable tour package to the rain forest in Guyana? No.
Obviously, this also means they will not see those affiliate products either.
So as an affiliate marketer it is important that you provide valuable information that will cause your visitors to want to stick around and read more.

Additionally, it is imperative that your content be valid so your readers will learn to trust you. In affiliate marketing trust mean revenue.
It is better, to tell the truth, and lose a sale than to sell a product and lose your credibility. Affiliate marketing depends on their credibility to bring in return visitors.
On the internet, many times people may visit your site only once. That is your chance to make a good first impression and build a lasting relationship. First impression counts.
Learn To Build a Website and Rank on Page One of Google
Learning to rank on page one of Google and other search engines is one of the most important skills an affiliate marketer can learn.
Most people do not search content beyond the first page so it is extremely important that your site ranks on page one.
This means that anyone will be able to find your site.
The more people who are able to find your site the more revenue you will be able to earn.
It is training in Search Engine Optimization(SEO) that helps content creators to rank on page one of Google for certain long-tail keywords.
Posts are written with these keywords in mind. SEO training will help you the content creator to know what your target audience is looking for, These are the keywords you will need to use.
It is also important to know how many competitors you have and what they are providing. Then do better.
You prepare your article to provide content to meet the needs of your potential readers. There are tools on the internet that will help you to choose these keywords.
Check out the tool that I used to rank for long-tail keywords here.
Ranking on Google Doesn't Just Happen
With google getting ranked on the first page also has to do with the age of your site and other things. New sites take time to rank. As your site matures Google will trust you more and you will then rank better.
More valuable content and the way visitors interact with your site will also affect how well you rank on google. Training is key.
Conclusion
Affiliate Marketing is a really great way to build a business with very little revenue.
Best of all you can do this from anywhere in the world.
All you need is a computer, internet, electricity and know-how.
Affiliate Marketing is not a get-rich-quick scheme. Anyone who sells you that is lying. It takes time and it takes persistence. It takes training.
You will not be able to leave your day job immediately. It is a business that pays well but it doesn't just happen overnight.
Like any traditional business, not everyone will succeed at it.
Before You Go
Do you have questions or comments about affiliate marketing? Be sure to leave them in the comment section below. I promise I will respond to your comment in a timely manner. All comments are welcome.
Candy Benn