Hi, welcome to my website.
BennDeLeon is a website that shares genuine business ideas that work and reviews for your online business. You may also check out my tutorials which will help you to deal with errors you any encounter with your website.
Over time I will also share information about actual online jobs for those of you who prefer that.
Who is Candy Benn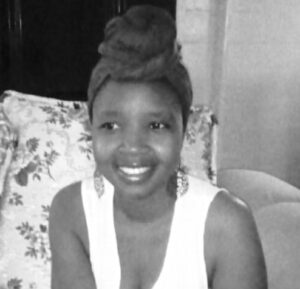 I'm Candy Benn, the owner, and creator of BennDeLeon.
I'm a mom, teacher, affiliate marketer, and poet. I have a wide range of interests but when I wish to relax I love a good book.
I attained a degree in Computer Science back in 2007. I was all set to find a job as a computer programmer, a job I would have loved. However, with the arrival of my first child, my priorities changed.
I returned to teaching, because as a parent the hours were better, while I looked to the internet as a way to build my own business.
Most of the opportunities I encountered online turned out to be scams. I did however, find some genuine places that would employ me to work from home.
I also found some opportunities to start my own business. Overtime, I also came up with what I believe are timely business opportunities that work in the online world. I will share those here.
I do not use all these opportunities as you will learn. I work predominantly as an affiliate marketer and I learned affiliate marketing on the Wealthy Affiliate Platform.
WHY WORK ONLINE?
The internet is the largest market place in the world. With billions of people surfing the internet daily an online business has a much larger potential customer base than a brick and mortar one.
Added to this in 2020 with the worldwide shut down due to the pandemic, many persons turned to the online marketplace in an effort to buy their necessary products rather than visiting physical stores.
This mean that the online customer base grew.
The internet provides more of a level playing field for persons all over the world to start their own businesses at a much lower cost than a physical store.
There has never been a better time to start an online business than right now.
I always wanted to start an online business. I just love computers and working online suited my disposition.
As a single parent, I learned what it's like to try to balance work and family. We want to be there for our families at all times. Unfortunately, that's just a dream for most of us.
I saw this as a chance to earn money while being available for my children 24/7.
What You Can Expect
Here at BennDeLeon, we provide a service that I believe is severely lacking on the internet today.
Yes, there are many websites pointing you to online business opportunities or jobs but these are not necessarily authentic.
At BennDeLeon I actually research, try and vet the businesses/job opportunities before adding them. For the most part you will find that the information I share contain my own experiences as I navigate the world of business.
I will share information on the business I am involved in, reviews of the tools that I have used online, genuine business opportunities that I have encountered and tutorials that address issues that I encountered in running my business and how to scale them.
Going Forward
I also intend to add some services that I believe will benefit persons wishing to ditch or who have ditched the traditional job market.
All the best,
Candy Benn
https://benndeleon.com