When you are a single parent, especially of multiple children, the unfortunate truth is that one job never seems to meet the needs of your household.
Unfortunately, you also need to balance finding job number two with finding time for your family. This is very important because quite often by this time the children are going to be home and need to be supervised.
As a single mom I have spent years doing a variety of side hustles to make ends meet while being there for my kids.
This is no easy fete since single parents will typically will want to have a job that allows you to work from home, has flexible hours and you can work at your own convenience, and pays well.
I have put together a list of 13 side hustles that are convenient, pays well and fits your time.
Note well these are in the nature of businesses or freelance jobs. This is why you will be able to control your time and work place.
Disclaimer
This post contain affiliate links. This means that if you decide to click on these links and make a purchase I earn a commission at no extra cost to you. See full disclosure here.
Table Of Content
Child Care

A Home Sewing Business

Knit

Write Computer Games

Accounting

Become A Tutor

Sell Products Online

Write Online Courses

Freelance Writing

Rent Your Car

Blogging/Affiliate Marketing

Renting A Room In Your Home

Catering

Conclusion

Before You Go

Child Care
This one is easy. You need to be home with your children so how about babysitting other children in the neighborhood for pay.
Cost? That depends on you and which part of the world you reside. You may consider adding children within the age group of your own so it's like a play date and you can plan some interaction that includes everyone.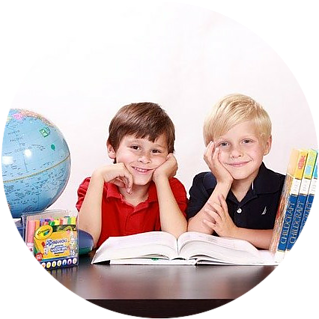 You also have the option of babysitting at night but in your own home.
Most parents need a break to let there hair down from time to time and would be happy to let you take over for a few hours.
When children are about four to ten this could actually work really well for you.
Years ago, when I lived in a different region I actually would baby sit at nights for my work mates.
Their children were usually well-behaved and I chose to work within the ages of four to ten. These children had regular bed time and would not try to stay up late or sneak out.
This meant that it was an easy way to make money while still being available for my children.
A Home Sewing Business
Dress making is a cool side hustle that allows you to own your own business and work from the comfort of your home.
However, while operating a machine is relatively easy cutting and sewing clothes that fit like the experts do requires some training.
If you do not have the know how to cut or design clothes that fit well you may consider making other things.
Sewing sheets, curtains and shopping bags, require little expertise but more of a creative flair.
You may of course target people within your community and develop regular customers there. Alternatively you may target businesses within your community that will take off your creations in bulk.
I prefer the idea of targeting businesses because it means less time and effort needs to be spent to market your business. On the flip side you may find yourself having to sell your creations at a cheaper price if you take this route.
This is because you will not be selling to the end user and business need to buy at a lower cost so as to keep the price down while still making a profit.
As a child of a teacher who had a sewing business for a side hustle I learned to sew during my formative years and also had a sewing business for a period.
You may read How to Start A Home Sewing Business In 2021 for more details on how to go about doing this and even turning it into your main hustle.
Knit
Knitting may seem old fashioned today, however the need for warm clothing is still there today. If you know to knit you may consider knitting clothing items and selling to persons within your community or local businesses.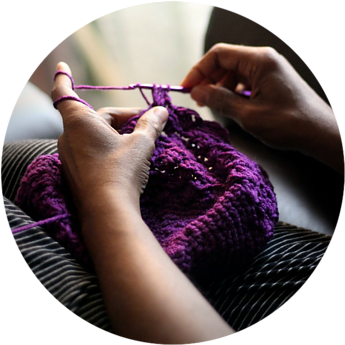 Specializing in one particular item may make this much easier. The unfortunate thing is that knitting by hand often takes a great deal of time and may as a result earn only a small amount of money.
I know I have a sister in law who does this expertly and makes a reasonable amount money as a side hustle. Since she was at the time a housewife and her family was not hurting for cash this was ok.
However, she could have done much better if she had a knitting machine at her disposal.
Instead of knitting by hand, I would suggest investing in a knitting machine and use that instead.
In doing machine knitting you will be able to produce more products within a shorter period of time and as a result be able to sell more in the long run.
Write Computer Games
Free Games
While writing computer games is a great side hustle that pays well, it requires skills. If you are already a computer programmer this should be a no brainer.
However, if you are not a programmer you may be get started by doing some of the great tutorials available online for free.
Writing computer games may not seem like a great way to make money, however I would suggest that writing games that are available on Google Play Store for free download is a great way to make money.
Free downloadable games may not sound like a money making venture but these games usually have have in app purchases that is the real money making aspect.
How To Make Money With Free Games
Think of the online games we play. Some allow us to start out with 5 lives. Once we exhaust those we could potentially get three more for one dollar or wait 1 hour for our lives to be replenished.
This is how we make money with free games.
Just incase making $1 does not seem very attractive to you imagine if you have managed to create a very popular game that is used by thousand of people daily.
They may not think much of paying $1 or .50 for 3 lives however for you this earning can really add up.
Alternatively free apps make money through ads. Businesses wishing to get their names out there or sell their products need for you to allow them to place their advertisement within your games.
In fact they will pay you to allow them to do this.
This is done either through paid per click ads or with the use of video ads where users need to look at videos periodically before continuing to use your game.
I find this to be a great on when you consider that you are paid every time a user looks at a video. Personally I would use these videos as a way to earn more lives instead of buying them or you may give the user a choice.
Either buy lives or look at a video to earn them.
Paid Games
Another way of earning through computer games is actually to have games that need to be purchased in order for the user to play them.
This is actually a way to make more money from each individual game however research has shown that more people use free games than those using free ones. As such I am more inclined to encourage the use of free games above paid ones.
This mean that for a paid game you could sell 50 free games in the time that 300 of a competitor's free game is downloaded.
You may read more about the pros and cons of this venture here.
Accounting
Accounting is a great skill to build a business around. You can for instance run an accounting business from the comfort of your own home.
This would of course require you to have a list of clients or come up with a plan to market your services. Providing that you are really great at what you do overtime this can become your main hustle.
Sell Insurance
Become A Tutor
If you are a college or University graduate this is right up your ally. You may tutor neighborhood children or online for a fee.
The great thing about this is that both scenarios allow you to work from the comfort of your home. If you choose to work with the children in your neighborhood and you are smart you may also choose children within the same grade/level as your own so that you will be able to work with all of them together and save time.
This may not be permitted everywhere particularly if the parent is paying for one on on attention. However, since you are the business owner you will need to outline your arrangement upfront.
You should however be careful to keep the number small so as to ensure that you are able to do your best job within the stipulated time.
Sell Products Online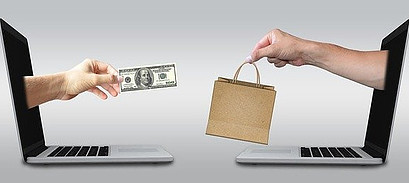 Selling products is another great online business that most single parents can handle. You control the cost, your reach (client base) as well as the products that you sell.
You may sell your own or other people's products. You may do this by using platforms such as Amazon, Shopify or even your own website.
You may also use drop shipping where you will be able to ship without the need to actually handle any products.
Selling e-products via your own website would be great since it also removes the need for shipping and handling.
Write Online Courses
All of us have skills of some kind. Whether you know how to create the best herbal remedies for different ailments, how to write a specific computer program or accounting. Whatever it is there is someone out there who is willing to pay to learn what you know.
As such you may consider writing online courses and selling them on platforms such as Udemy, Amazon, Thinkific and Teachable.
E-courses can pay you back for years to come. All you would need to do is keep them current. So as to properly cater to the needs of your customers.
Alternatively you may build your own website of courses and have others pay to do them. Providing that you are prepared to give a few beginner courses to prove your worth this can actually be a great way to go.
Freelance Writing
If you have access to the right audience you may try to work as a freelance writer.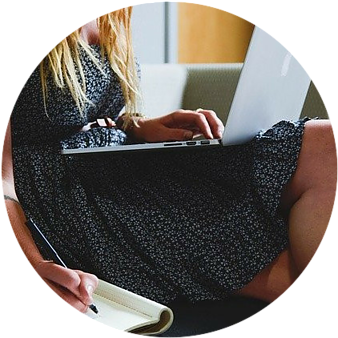 You may simply attain this by creating your profile and applying for work on platforms such as Fivver, Upwork and so forth.
What I do not like about some of these platforms however is the way in which you go about sourcing jobs.
I once worked on a platform as a freelancer and what I found frustrating is the need to constantly search for and bid on jobs. It was supremely competitive but what was worst is the constant need to spend time bidding for jobs without the assurance that you would get them.
In the long run I found that I was spend more time applying for jobs than doing the actual work.
There are others who have managed to do well on these platforms but I found the process less than satisfactory.
Rent Your Car
Now this is a great business idea for anyone who needs more time but would like to earn some extra money too. I actually own two vehicles at the moment that I rent out to drivers and earn a set sum daily.
What I love is the fact that this does not require more physical input from me.
The down side is the wear and tear that your vehicle goes through.
What I do is I put aside a set sum daily to maintain my cars and use the balance to supplement my income.
Setting money aside for maintenance is extremely important. If the vehicle is bringing in the money and is not being maintained this is a really quick way to kill your business.
You may read a little more about how I went about doing this on my About Me page.
Blogging Or Affiliate Marketing
Another great work from home business is a blog. A blog is a business venture that you can start and run from the comfort of your own home and at your own convenience.
As a blogger you are able to write about topics that interest you and that you are an expert at to appeal to other people.
You may then monetize your blog with paid ads as well as with the use of affiliate marketing.
Renting A Room In Your Home
If you are a people person this may be the ideal side hustle for you. Travelers would pay to rent your space while they are in your area.
You may make it more attractive by providing meals for an additional cost.
Since you already prepare meals for your family this should prove quite easy since you will simply need to cook a bigger amount to the added mouths that you will need to feed.
Catering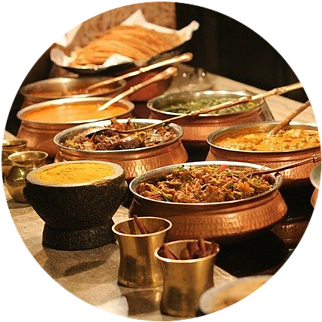 As parents we cook everyday and over time we become really good at it. Not only that but we learn how to complete this task within a short period of time.
When I was growing up this was also one of my mother's side hustles. Since she was a teacher at the elementary school she would supply the school's canteen with snack items which they would sell for a percentage of the profit.
This does not have to be your way however. You could advertise on Facebook, WhatsApp and other social media platforms that you use so as to develop a wide cross section of customers near you.
If you are good at creating pastries you could potentially turn this into a great full time income and eventually fire your boss.
Conclusion
Being a single parent is difficult on any given day especially if you do not have a support system that can assist you in managing your day to day life.
Unfortunately the greatest difficulty is often financial which is compounded by the limited support system available to assist with your situation.
The right side hustles can be a great way to supplement your income. It should allow you to make more money while leaving enough time to be with your family.
This is why all of the programs I chose for this blog can be easily accomplished from the comfort of your own home.
Before You Go
If you have information on side hustles that are suitable for single parents or if you have questions or comments be sure to leave them in the comment section below.
Do you want to be notified about more side hustles? Sign up for our newsletter and never miss another blog.
Candy Benn