Are you are tired of being a part of the masses, working 9 to 5 and barely making ends meet? Have you considered working from the comfort of your own home?
Do you want to be in control of your time, work space and the amount of money you earn? Creating a passive income stream can help you to achieve your dreams.
If you are new to this concept I then keep reading so you can be enlightened.
Table Of Contents
What Is Passive Income
Why Should Aspire To Have A Passive Income
Ways To Build A Passive Income
Conclusion
Before You Go
What Is Passive Income
According to Oberlo, "Passive income is money you earn that doesn't require you to do a lot of "active" work to continue making it. In essence, you can do most of the work upfront and put some additional effort along the way to earn an income.
For example, if you create an online course, you just need to update its content to keep the money flowing."
Wikipedia defines as, "income that requires no effort to earn and maintain. It is called progressive passive income when the earner expends little effort to grow the income."
Passive Income is the process whereby a person is able to earn without much continuous effort. For example money earned through investments.
Why Should You Aspire To Have A Passive Income
A passive income is a great way to break through the glass ceiling of your earning potential and ensure that you have enough time for the things that are important to you.
It also affords you the opportunity to have a lifestyle that you only dream of if you stick to working for someone else.
Here are some benefits of building passive income:
When you have a passive income stream you are able to protect yourself from a complete loss of income through loss of your job.
You go beyond just surviving to building wealth.
A passive income stream is a venture that you can leave for your descendants
You give yourself more options
People with good passive income streams are positioned to retire early
5 Ways To Build A Passive Income
Now there are many ways that you can earn a passive income. If you think hard on it you may realize that some of these have been happening around you all along.
1. Real Estate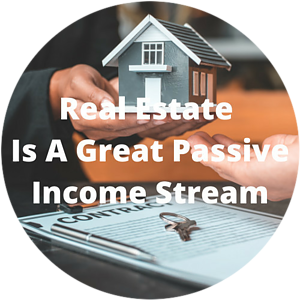 Real estate is one of the most well-known passive income streams. Many real estate investors put their money into rental homes and receive monthly returns through their use.
The best way to do this instead of using your own money is to approach the bank for a loan. You can then invest in real estate and let the money earned from this venture pay off the loan.
Just think about it. In my country all you need is 10% of the cost of the property and show that you had the means to pay off the rest.
You may do this by showing how you plan to use the property to earn the money needed to pay off the loan.
You are able to keep the bulk of your money intact to invest in something else. At the same time you use money earned from the proceeds to pay off the loan.
When the loan is paid off you own the building free and clear.
If you do not have sufficient money to do this, you may also consider investing as part of a team.
Related Article: 13 Side Hustles For Single Parents
2. Blog Or Affiliate Marketing
Blogging or affiliate marketing is one of the best passive income streams there is today.
This is because unlike many others these business is a low input high output business type. Additionally, there is no technical skills required and it is open to people from all walks of life, profession and educational background.
The equipment cost is low since all you need is a computer and the internet.
So if you have knowledge of a particular topic you may consider starting your own blog and YouTube Channel to share information with others.
You are of course free to monetize this blog with affiliate links or adsense or check out How To Start Your Own Blog Or Website And Earn Money From It for other ideas on how to monetize your blog.
In this way you are able to earn while providing a service to others.
3. Rent Out Your Car or Invest In Transportation Services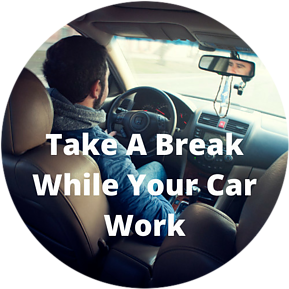 If you do not have the money for real estate another venture you may consider is renting out your car. This is particularly a great idea if you live in an area where tourists often visit.
By renting your car for short stretches you will be able to supplement your income. At the same time this flexible arrangement will ensure that you still have it available to you whenever you wish.
4. Rent Items 
Investing in items that you will be able to rent out to others is also another way to create passive income.
In my country many people rent items such as brush cutters, PA systems, farm equipment, tents, wedding items, etc.
You may check to see what other people in this niche are doing in your geographical area.
5. Provide Storage 
Quite often people need to store their stuff but without their own property they need to rent storage space. This is where you come in.
Storage does not require much space. As such you could potentially rent out your garage, a room or other area in your home.
How much you are able to earn from storage is dependent on the part of the world you are located in.
Conclusion
A passive income stream is the best possible to way to make more money while still having time for yourself. Some passive income streams require a great deal of investment to get started.
However, not all passive income streams are so out of reach. With a bit of creative thinking there are ways to get involved in different passive income stream without breaking the bank.
Before You Go
If you would like to learn how I became an affiliate marketer and started a passive income stream be sure to read my story here. You may also choose to check out the school where I studies affiliate marketing to start your own business.
If you choose to come in, I will be there to guide you along the way. Best of all the first 10 courses are free. There is no credit card required and you are not obligated to stay or buy anything.
What do you have to lose? Come on in.
Candy Benn