Have you ever thought that you may be able to teach English online and get paid? Teaching online is a great way to earn money while working from the comfort of your own home or any other place you choose.
I love teaching online. My hours are flexible, I no longer need to spend 45 minutes traveling. My travel expense is $0 and my schedule while it requires more discipline is much more flexible. I can teach from anywhere. What's more, I need less money to spend on work clothes.
What Can I Teach Online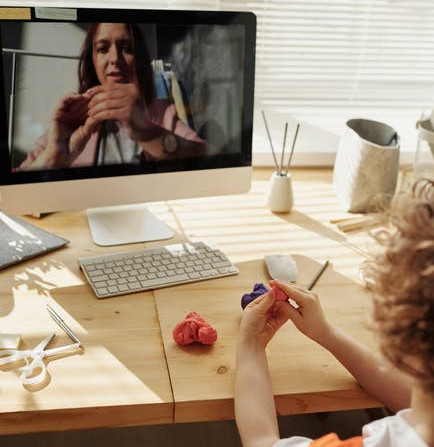 Opportunities for online teaching are limitless. If you have a skill chances are there is someone out there looking to learn that. All you really need is to find the right platform for you to teach on.
That being said, one of the most popular teaching opportunities available is language teaching. There are numerous persons out there looking to learn other languages. Also, it is now a very prevalent thing to have children learn other languages to increase their marketability later.
What this means is that regardless of your native language there is someone looking to learn to speak it. This of course opens a job/business opportunity for you.
For my fellow native English speakers yes that means you and me. However, the question remains where do we source such jobs? Read on to find out. But first…
What Do I Need to Teach English Online
Today many sites that advertise for English teachers do not require a University degree. However, most job opportunities that allow a person to teach English online require a TEFL(Teach English as a Foreign Language) or ESL(English as a Second Language) certificate. This is because the persons wishing to learn from you are learning English as a foreign language and while you are a native English Speaker these certificates are an indication of your skill level or your ability to meet their needs.
Additionally, if you are serious about wishing to teach English online you will need a reliable and fast internet connection, an excellent microphone, and a camera.
Best TEFL or TESOL Online Certification Programs
Today there are several sites offering TEFL certification programs. However, if you are serious about your desire to teach online you need to find the program that will best fit your needs. Some programs will allow you to take a test first to decide your level of expertise and which program/package is the best fit for you.
The TEFL or TESOL Certificate Programs – What is the different
English as a Second Language certificate programs are geared to equip native English speakers to teach English to persons desiring to learn English as a second language.
There are several certificate programs available for persons desiring to teach English as a second language.
The TEFL(Teaching English as a Foreign Language), TESOL (Teaching English to Speakers of Other Languages), and TESL (Teaching English as a Second Language)are all courses designed to do essentially the same thing. That is, they are programs that were designed to teach teachers the best practices in teaching English to non-native English Speakers.
The TEFL certificate program prepares a teacher to teach English in a country where the native language is not English.
TESL is designed for students who wish to learn English but may never need to use it. These students usually already have a second language.
The TESOL certificate on the other hand is designed to be used in a situation where students come from different language backgrounds but live in an English Speaking Country. These students would have learnt another language from birth so English is not their natural language.
Online Teaching English Opportunities
Cambly
About Cambly
Cambly is an online platform that teaches English. They cater to all levels and their teachers are native English speakers. Cambly's tutors are available 24/7. Students work when it is convenient for them but they are encouraged to study often to build their level of proficiency. Students are able to chat with tutors via a language translator application as well as with the use of audio.
Who Can Apply to Teach on Cambly
To teach on Cambly no experience is required. Their tutors are from the United States, Canada, Australia, United Kingdom, and other English-speaking countries.
Requirements
Upon applying to work Cambly will test your internet speed to ensure you are able to stream videos well. You will need to have very good audio/visual tools.
Hour of Work
Tutors are allowed to choose their own working hours. You are free to work as many hours as you wish at your convenience.
Pay
At Cambly tutors are paid $10.20 per hour. Payouts are done weekly via PayPal. For those who do not have a PayPal account, it is quick and easy to set up here.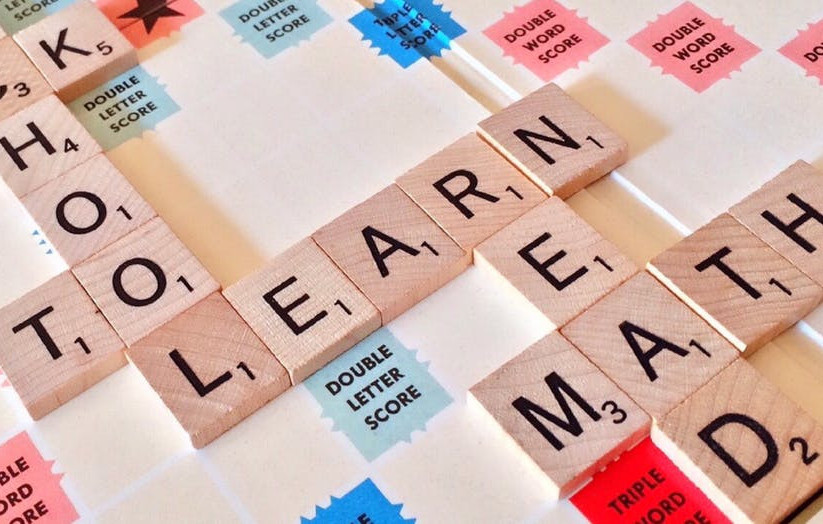 PalFish
About PalFish
PalFish allows you to teach and earn. This is an app-based platform. This means that you will need to download the PalFish app to a mobile device in order to use it.
Who Can Apply to Teach at PalFish
Anyone can apply to teach on PalFish. There are no restrictions by nationality. Even non-native English speakers may apply.
Requirements
All teachers are required to be TEFL, TEFOL or CELTA certified or have a valid teaching license to teach on PalFish.
Hours of Work
Hours of work are flexible and are completely controlled by you, the teacher.
Pay
Teachers are allowed to set their own rate of pay. Typically this varies from $10 to about $18 per hour. Some teachers do charge more, however. Payouts are made via Payoneer.
Lingoda
About Lingoda
Lingoda is a teaching/learning platform that was founded in 2013. The platform hosts teachers for English, Business English, German, French, and Spanish. Lingoda's teachers are native speakers. Classes are available 24/7. All teaching materials are provided for the teachers.
Requirements
All teachers are required to have two years of teaching experience, and be TEFL, TESOL or CELTA certified. Teachers must also be a native speaker of the language they wish to teach.
Hours of Work
Teachers are able to set their own hours.
Pay

Teachers are paid $7.85 to 12.34 per hour.
Open English
About Open English
Founded in 2007, Open English provides online English Classes. The teachers are native English Speakers. The classes are available 24/7 for small groups. Private classes are also available.
Requirements
EFL of ESL certification is required. Native North Americans are preferred. Open English typically cater to Latin American Students. It has however begun to reach students further afield.
Hours
The hours are flexible. Teachers are asked to be available a minimum of ten hours per week.
Pay
Pay varies from $10 to $15 per hour and is delivered via PayPal.
Verbling
About Verbling
Verbling is an online language learning platform that utilizes videos to facilitate the teaching/learning process. Verbling facilitates the teaching of sixty-five languages. The teachers are not required to be native speakers and the teaching/learning process is available 24/7.
Requirements
Teachers are required to have teaching experience, teaching their native language to foreign language speakers. A teaching certificate is preferred. Candidates that do not have a teaching certificate or teaching experience will not be accepted.
Hours
Hours are flexible and are set by the teacher.
Pay
Pay rates are set by the teachers. Payouts are made via PayPal, Payoneer, Verbling Credit, or TransferWise.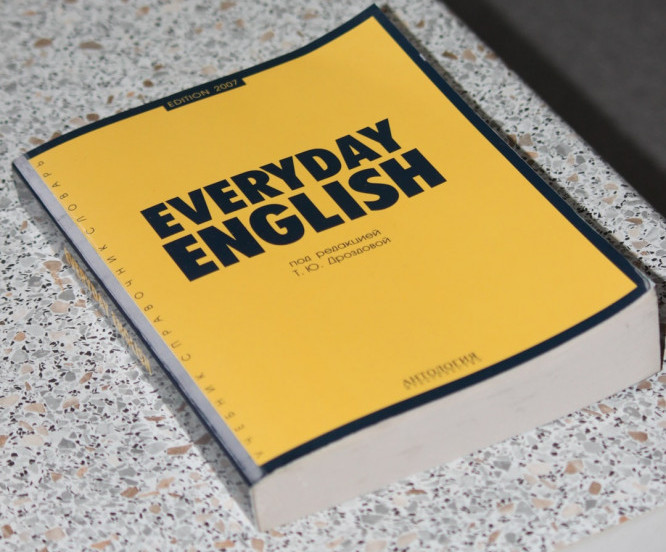 LatinHire
About LatinHire
LatinHire is more than a language learning platform. They teach English, IT, Maths, Physics, Chemistry, Marketing, Economy, Calculus, Statistics, Trigonometry, Accounting, and more.
Requirements
Anyone may apply, providing that you are an expert in the area you wish to teach.
Hours
The hours are flexible. The choice is left up to the teacher.
Pay
The compensation varies and is dependent on several things. These include subject, level of expertise, hours of availability, and more.
 iTalki
About iTalki
Launched in 2006, iTalki is an online language learning site the utilizes face to face one on one interaction to teach languages. iTalki doesn't only teach English however. Presently iTalki teaches more than 130 different languages. The community is growing daily.
Requirements
All teachers are required to have some relevant teaching qualifications. TEFL is accepted.
Hours
The hours of work are flexible. Teachers work as much or as little as they wish.
Pay
The hourly pay rate is set by the teachers.
Not My Fit
If you are interested in teaching online but none of the ideas above suit you be sure to check out my post on starting your online school or check out my number one recommended online business idea here. You may alternatively check back for more information about starting an online business.
Conclusion
Online teaching is a growing industry. Language teaching however seems to lead the online teaching world with persons trying to bridge the divide created by our different languages and cultures.
As a result, teaching English online is a viable option for anyone who is a native English speaker, loves to teach, wishes to get away from their nine to five, or is looking for a part-time job.
So have you been looking for an online job? Does this sound like something you would do? Do you have any questions? Be sure to leave me a comment in the section below.
Stay updated with new start-up online business ideas:
Follow me on Twitter: @BennCandy
Follow me on Instagram: https://www.instagram.com/StartUpOnlineBusinessIdeas/
Until next time,

Candy Benn