Are you wondering whether it is a good idea to start an online school today? Let's examine this idea a bit.
Are schools in your country closed? Do parents want their children to continue their education? Are parents afraid to send their children back to school? Are you a qualified teacher? Would you like to own your own business? If you answered yes to these questions then my answer to you is, start an online school today.
Not technologically savvy? No problem. As long as you are willing to learn you can start an online school today.
Alternately you if you simply desire to teach online you may do so on a platform that is already set up. See here for my recommendations.
Now the next question for those who aren't sure what options are available or which may be available to them may be:
How to Start An Online School?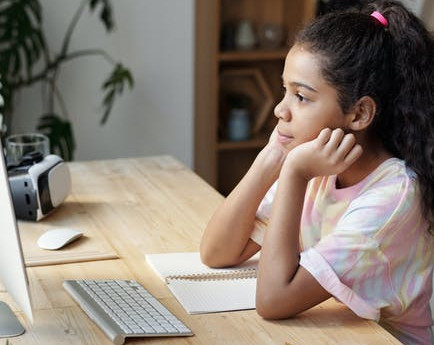 I would encourage anyone who wishes to start an online school to ensure you have the relevant credentials. That means you need to be qualified to be a school administrator and have teaching experience. You need to have the relevant staff or ensure you have persons who would be willing to come on board once you start. You need to know how you will pay your staff and you need to address how you will get the word out to your target audience.
Lastly, know the requirements for starting a business/school in your country or state and ensure you get that in order.
Now, do you think you are ready to start an online school? Hold on. Below is the next thing you need to consider:
What is the Best Software to Start an Online School Today?
If you plan to start an online school the first thing you need to investigate is
software. What is the best software to start an online school?
The answer to this question will depend on your needs. So Let's look
at some of the software available that you may use to start an online school today:
To find out what each app offers the best features for your school, please follow the link.
Online Teaching Tools For Teachers
Your online school is your brand. You will wish to build a great business that will have a reputation for excellence. This is the most important thing when building a business.
Reputation is everything in business. Build it, protect it.
In a school system, we wish to be interesting (engaging and fun), relevant and have a reputation for results. So think carefully as you build your business.
You may want to use videos and interactive learning games to engage your students. This can easily be done with some of the apps listed above using available apps and videos on the internet.
Now once you have your chosen software the relevant teaching tools/aide and you believe you are ready to start your online school, here is the next thing to consider…
How Will Students Pay Online School Fees
How do you bill your students? How do you know who has paid and how do you manage access to the software for those who have not paid maybe some of the logical questions you need to answer.
PayPal is a reliable payment method that you may use to receive money from your students.
PayPal allows a business owner to send and receive business payments online.
PayPal claims to be available in more than two hundred countries/regions and support twenty-five currencies. To find out if your country is listed click here.
What Are The Relevant Online Learning Tools for Students in your School
You will need to address the types of devices the students need to best interact with your school's learning environment. Software is not a one size fit all and you will need to know which Operating system software works best for your school. You will need to be the expert so that you can inform parents about what they will need to purchase.
Understand that bigger screens are better for online learning especially when using applications that require users to share their screens with each other.
Related Software
Be sure to check out our software reviews for items that will enhance your business or to just enhance your lifestyle.
Conclusion
As a teacher who has been affected by COVID 19, this idea is really close to my heart. So I wish to advise my fellow teachers affected by COVID 19 that you can take your financial welfare into your own hands. Don't be afraid to start your journey today.
Now, do you think you have adequate skillset and tools to start an online school? Do you still have questions that have not been answered? Be sure to leave your question or comments in the comments section below and I promise I will get back to you.
Before You Leave
If this idea does not interest you, please check out my number one recommendation here for starting your own online business.
Stay updated with new start-up online business ideas:
Follow me on Twitter: @BennCandy
Follow me on Instagram: https://www.instagram.com/StartUpOnlineBusinessIdeas/
Until next time,
Candy Benn.