Is it possible to start an online business with a small capital?
In this COVID season with so many out of work, threatened foreclosure on homes, and with small businesses finding it difficult to keep their doors open; coupled with the fact that we are encouraged to remain indoors many look to the internet to find jobs or start their own businesses.
The problem is, in trying to start a business with a small capital, the inexperienced and unsuspecting may be unaware of the fact that there are lots of scams on the internet. Secondly with little or no money to invest everyone is looking for that sure thing.
In terms of finding online jobs, there are lots of places that would offer pennies for your hard work. What I would suggest to those seeking jobs is to set up a profile on places advertising jobs such as LinkedIn and monitor the opportunities often. However, don't just leave with that job. If COVID has taught us anything it should be to take control of our financial well being.
Let the job take care of your immediate needs but start your own business on the side. Invest in yourself. Start an online business with a small capital.
First of all, let me say that in business there is no sure thing. However, having said that there are genuine opportunities for those who wish to put in the time and money.
What Business Can I Start With Little Capital?
Many despairingly ask, what business can I start with no money? Or what business can I start with little capital? The answers may surprise you. The very fact that you have no money to invest would suggest that you ought to try a service-based business.
What skills do I need to make money online? That should be the real question.
The truth is many of your strengths translate into tangible online business skills. Think about this, are you an avid reader? Can you write? Can you draw or use a computer? Are you good at motivating others? Do you have an avid imagination, do you have great marketing skills? Are you into exercise, have musical talents, or have accounting skills? Are you a trained teacher? Can you write computer programs?
Are you then one of those people asking what business can I start with little capital? Why are you asking what skills do I need to make money online? All of these translate into marketable skills for your internet business.
In fact, chances are whatever your skill there is a good chance it translates into the foundation for a marketable online business.
Point to Note:
If you use a link on this site to buy a product or service, I may earn a small commission. However, whether the link is used or not the price of that product or service will always remain the same. View full affiliate disclosure here.
How do I start an Online Business?
First off if you are going for an actual business instead of a job, you will need a platform that allows you to run your own business. This generally means, either owning your own website or paying a business to allow you to work off of a platform that is already set up. There is also the option of working as a freelancer or owning a YouTube channel. I will address all of these options. However, in this post, I will only address how to start an online business by owning your own website.
A point to note however is that some of the options listed above do not translate into a viable earning potential for everyone, so ensure you seek clarification first. For instance, while anyone may create a YouTube Video the option of monetizing your channel is not open to all countries.
Why Own a Website
The internet today is a virtual sea of websites many of which are commercial sites owned by giant corporations with a global reach.
So with all those companies on there, will there be a place for me? Why own a website?
This alone should tell any new business owner that there must be some
great benefits to be gained from owning a website, and yes the benefits
are many.
According to Internet-Our World in Data, there are literally billions of people online daily and this number is ever increasing. You want a piece of that customer base and yes there is space for you.
So why own a website you ask? As the owner of a website, you are able to market your skills or share information in a manner that you are comfortable with. Added to this business owners know that in today's world, having an online presence adds to credibility for your business.
It cannot be understated how much owning a website enlarges your reach from a community store to a worldwide corporation with the ability to reach billions of customers.
So again, why own a website?
Important to any business is having insight into customers and their needs. The available tools today make it possible for online business owners to have that insight, their geographic location, gender, and buying preferences.
Finally and probably most important to any new business, owning a website cuts costs and will in time increase revenue. In fact, a website opens the possibility of running your entire business online. This in turn cuts costs by reducing the need for added staff as well as removing the need for a physical location.
If you are one of those people who wish to learn to set up and run your own website, you will find the courses available here helpful.
How do I own a Website?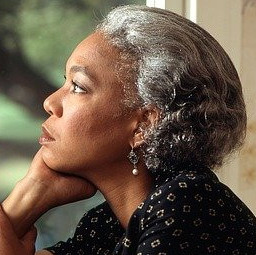 If you have gotten this far and are now curious as to how you may own a website, let me tell you, it's easy. Wealthy Affiliate and Wix are platforms that allow you to own a website free of cost, also there is training on the Wealthy Affiliate platforms that you will find invaluable if you are serious about running a business in this global marketplace because one thing you are about to find out is that owning a website is just the beginning. Making that website visible is key to earning online. This type of training is available on this platform.
This is my number one recommended training program for anyone seeking to own an internet-based business and I stand behind this program.
There are free training programs available as well as paid ones. How serious are you about owning an online business?
Can I Do That? – I'm Not Tech Savvy
If you are one of those people who believe you need to be tech-savvy in order to build your own Website might I say Wealthy Affiliate caters to everyone regardless of their level of experience. The courses are simple and have videos, pictures, and text to cater to all the different learning styles.
Click on the picture to view one of the first training videos you will encounter at Wealthy Affiliate. When you are finished please come back and leave a comment below to tell us how you found this training.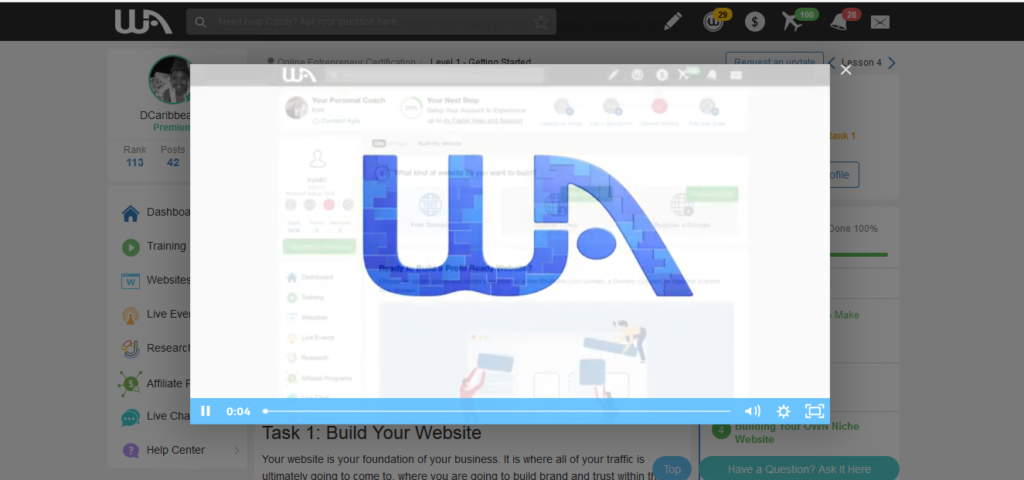 Note Well:
None of the information offered on this website will help you to get rich quickly, rather they will help you to build a business from scratch that you will be able to earn a passive income in the long term.
Also at the time of writing this article, (September 2020) I am not an affiliate of Wix whether that will change in the future is anyone's guess.
Conclusion
Establishing a business online is just as challenging as having one in a physical location. It takes time and energy and everyone venturing into this need to be open to learning new skills and have the discipline of every successful business owner.
However, the cost of starting an online business unlike a physical one can be extremely low.
Stop back for my follow up posts in which I will address the options of paying a business to allow you to work off of a platform that is already set up as well as working as a freelancer and finally owning a YouTube channel.
Some Final Words
If you already have your own website or are planning on building one, do check out the keyword research tool here. It will help you to rank better in search engines.
Do you have questions about starting your own traffic producing website? Would you like to know more? Leave a question in the comment section below. You may also follow the links to Wealthy Affiliate and meet me on the inside.
Stay updated with new start-up online business ideas:
Follow me on Twitter: @BennCandy
Follow me on Instagram: https://www.instagram.com/StartUpOnlineBusinessIdeas/
Until next time,
Candy Benn.