What is Forex Trading
If you have ever used your local currency to buy the currency of another country then you have unknowingly been introduced to the foreign exchange (also known as FX or Forex) market.
Forex Trading is where you buy the currency at one price with the intention of selling it back at a higher price. When you sell at a higher price than you buy you earn a profit.
Note Well
This page may contain affiliate links. Read my full disclosure policy here.
Who Can Trade the Foreign Exchange Market
While most of the Foreign Exchange Trade is done by banks independent investors are beginning to get involved in FX trade in a big way. Anyone can trade the foreign exchange market and as individuals have shown their growing success rate doing so has become more popular in recent times. The amount of money made by independent investors is way below what the banks make, however.
Why Should I Trade the on the Foreign Exchange Market
If you have ever dreamt of making money online and have always been interested in currency exchange or if you would just like to wave goodbye to your 9 to 5 the forex market might be just the thing for you.
It allows you to work from anywhere as long as you have a computer/mobile device with an internet connection. Your hours are flexible. You can be your own boss.
Learn to Trade on the Foreign Exchange Market
There are many sites offering to teach you to trade on the Forex Market. Today I'll look at two that I explored and definitely think is worth your time and investment.
About Baby Pips
When I decided to journey into the forex market I decided that the first thing I needed was a good understanding of Forex. I explored several options to learn but for several different reasons, I chose Baby Pips.
Why Choose to Learn Forex Trading on Baby Pips
I chose Baby Pips because it's completely free to join and you never have to buy anything. You may make a donation, however, or you may choose to remain on the site and learn all you can about Forex at no cost to you.
Now as someone who knew nothing about the Foreign Exchange Market and wasn't even sure whether it was the best fit for me Baby Pips sounded like a great option. This way if I decided that I didn't like it I could move along and lose nothing but time.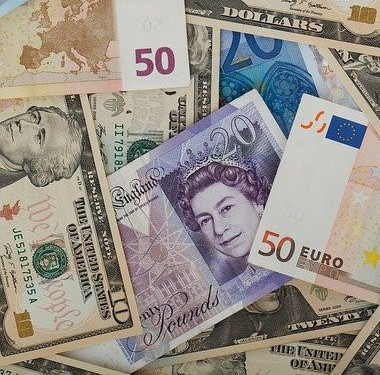 I joined and study on that site for a while although I finally decided that Affiliate Marketing was more my thing. I never spent any money to learn there either.
The site is chuck full of information on all aspects of Forex Trading.
Baby Pips Is For Babies!
Another great selling point of Baby Pips is that it's best designed for people who know nothing about trading on the Foreign Exchange Market but wish to learn. Back then that definition fitted me perfectly.
My third reason for choosing Baby Pips had to do with reviews. Before I joined Baby Pips I decided to read about other people's experiences with them. I read widely on different sites and I found that most of the reviews were very positive.
They talked about the fact that the lessons were free and very informative. On the flip side, those who gave them a negative review said that Baby Pips was for babies. While it was a great site a serious trader couldn't stop at what he learned there.
That was it. The one bad point that kept coming up.
Well hooray. That made it perfect for this newbie who honestly wanted to learn all she could about the Foreign Exchange Market. Thereafter I studied at Baby Pips.
While Baby Pips will teach you all you need to know about trading on the Foreign Exchange Market there is no substitute for experience.
Find A Mentor
What I also learned was that the best way to become successful in the forex was to find a mentor who would teach you and help you to better understand how to successfully trade in Forex.
During my time of exploration, I went on to look into the idea of finding a mentorship program that would allow me to learn to trade like a pro and hopefully not lose my shirt through ignorance.
What I stumbled on was Forex Mentor Pro.
About Forex Mentor Pro
Forex Mentor Pro is a program that I found interesting and worth recommending. I do not believe that this is a scam site.
The first thing that stood out for me is their full disclosure of the persons behind FMP. Scam sites typically do not do this.

Another great selling point is the fact that the program is quite affordable. It cost $47 per month and has a 30-day money-back guarantee if you are not satisfied.
That is the kind of guarantee that I like and would love to see more of.
The fact that I am basically able to try out the program and if I am not satisfied I may leave with my initial investment is a great selling point.
Another thing I like is the fact that the mentors usually disclose what they expect to happen on the forex market the next day and why. This allows students to learn and understand what drives the foreign exchange rate and how they may benefit from it.
Also in the morning, the mentors explain how they plan to trade and why. Mentees are free to trade follow their example if they wish, this ought to increase the chance of you succeeding in the Forex market while you learn.
Lastly, I found that I like the fact that they have a weekly live training. This means that one day members of this program may be able to move on to trading independently or even become mentors on FMP.
Who is Behind Forex Mentor Pro
The FMP team is made up of Marc Walton, Pierre Du Plessis, and Rich Friesen.
The program was founded by Marc Walton. According to Forex Mentor, Pro Marc Walton has been trading online since 2002. He founded FMP in 2008 with the intention of teaching newbies to trade the forex market.
Pierre Du Plessis is from South Africa and is a partner in the program. He began his journey as a student of FMP. He later came on board as a partner when Marc found that he had more students than he could handle.
Rich Friesen holds a master's degree in Clinical Psychology. He has more than 30 years of experience in online trade working with banks, hedge funds, and private traders.
Disclaimer
I believe that based on my research that neither of the two is running a scam. I believe that both of these sites are exactly what they appear to be. However, I do not guarantee that you will make money by using them. Anyone can fail even with an iron-clad system. Now, with the 30-day money-back guarantee offered by FMP and the free program offered by Baby Pips what do you really have to lose?
Conclusion
Have you tried trading on the Foreign exchange Market? Have you tried Forex Mentor Pro? Do you have any questions? Be sure to let us know in the comment section below.
Be sure to check out my number one way to make money online here.
Follow me on Instagram: https://www.instagram.com/StartUpOnlineBusinessIdeas/
Twitter: @BennCandy