Now this may seem obvious to many but for those who may not know much about Pinterest, if you wish to use Pinterest for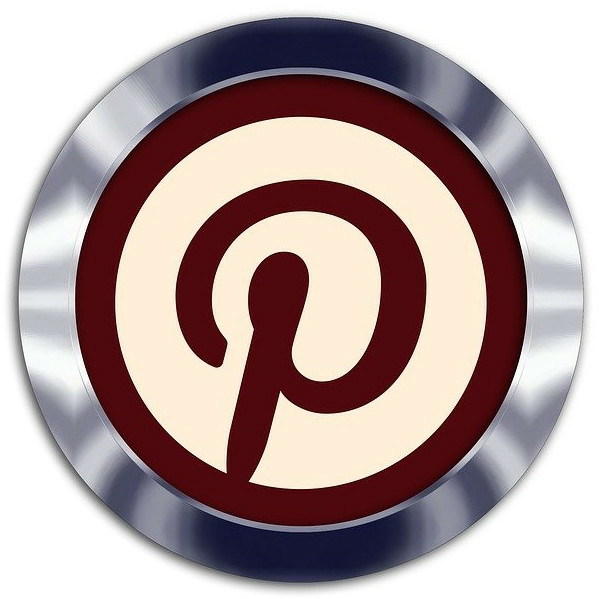 social media marketing, you will need to have a Business account. Your default account is a personal account so once you have your account set up you will need to add one for business.
What Is Pinterest
Pinterest is an image driven social media platform used to share information of a visual format that can help to quick accelerate your online business.
Why A Business Account
A business account has many more features than a personal one and it allows you to track your business performance just like google analytics.
For instance the Pinterest Business Account will show you how many people viewed your pins as well as the number of impressions. It allows you to build a following. This is one of the best things about growing your business with Pinterest as with many social media platforms.
Now the great thing about the following you are able to build with Pinterest is that you will have an interested audience that you can market to on a regular basis.
You know this audience obviously have some interest in your content since they voluntarily choose to follow you.
People who are interested in what you are doing are much more likely to convert to genuine customers.
In your business account you will also be able to see how many persons actually clicked on your pins and followed through to your website.
Some Other Benefits Of Your Pinterest Business Account
Now with a business account you will be able to add and verify your website. You will also be able to create rich pins. None of these features are available with a personal account.
Rich pins are better for your business because they contain more information (metadata) directly from your website and are automatically updated when information changes on your site. Rich pins also perform better on the platform. This improves user experiences since they are able to gain a better insight into what your pin is about before they click through.
With more information available, rich pins help users to find information faster.
Learn more about rich pins here.
Why Pinterest For Social Media Marketing (Growth overtime)
From 2010 (the year it was launched) to 2020, Pinterest developed an audience of 459 million monthly users. In 2020 Pinterest hit a new record, welcoming more than 100 million monthly users.
That is a huge amount of traffic for a platform that allows businesses to share their information and links free of cost. Can your business afford to miss out on this amount of free traffic?
Not only this but because of the nature of Pinterest, it's pro business design it's audience are business oriented, looking for the next big idea. They are therefore more likely to buy or follow-up on the ideas they find making it right for your business.
It's many business tools also helps small business owners to reach larger audience than many search engines allow during the early stages.
Not only this but Pinterest provides analytic information to help businesses to analyze the effectiveness of it's marketing strategy, adjust and grow their audience.
Getting Started With Pinterest – Pinterest Home Page Sign Up
To get started with Pinterest you will need to go to the main page at pinterest.com and click Sign Up. In the next window
choose your sign up method. This may be your Gmail account, your Facebook account or an alternative email address.
Once you are in, fill in your personal information then choose your interests so Pinterest will send you pins related to that.
This first account is a personal account, so since you wish to use Pinterest for business you will then need to upgrade to a business account.
Your Image On Pinterest
Now even though you are using Pinterest for business you should add your own picture to your account not just your business logo. The reason for this is pretty much the same as with your website.
It will help you to build trust and well as connect better with your audience.
How To Upgrade To A Pinterest Business Account
To upgrade to a Business Account go to the top right of your window. Click the down arrow and choose unlock business tools. This will open a comparison window that shows all the features that are available to you for both personal as well as business use.
Click the switch to business button at the bottom of the window.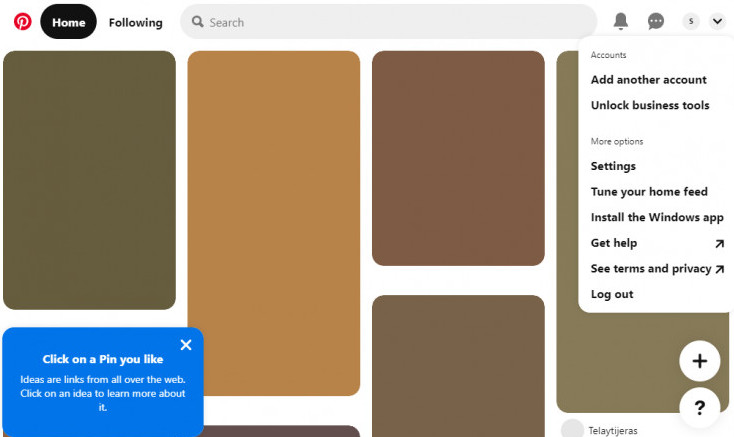 How To Verify Your WordPress Site On Pinterest Using AIOSEO
Now in order to properly benefit from Pinterest you need to confirm your website. To do this you will need to:
Step 1: Open your WordPress back office.
Step 2: Click on All In One SEO at the bottom left corner
Step 3: Click on the Social Networks Feature
Step 4: Click the Facebook tab
Step 5: Ensure Enable Open Graph Markup is turned on. If it isn't, turn it on and save the changes.
Step 6: Click the Pinterest Tab
Step 7: Paste the Pinterest Code you copied earlier into the area provided.
Step 8: Click Save Changes and exit.
Your Boards
Now it is important to have several boards for your business that reflects what your brand is about and what your target audience is looking for so choose wisely.
Beginner users should aim to have at least 25 individual boards dedicated to what your business is about. These are not group boards. They are meant to promote your business and your business only.
It is advisable to use a keyword research tool to choose the right keywords to name your boards since this will help users to find the pins related to their searches.
One board should carry the name of your business/brand. On this board only pins that lead directly to your website should be used.
Scheduling Your Pins For Free
Many people think that they need to pay to schedule and publish pins but this is not so. Pinterest has a native scheduler that allow users to schedule their pins so that they can be updated automatically at a later date. Best of All it is free.
By using the native scheduler users are able to schedule pins for the entire week or beyond which will be sent out automatically.
Creating And Scheduling Pins Using The Native Scheduler
Using the Pinterest Native Scheduler is pretty easy.
In your Business Hub, click the create button at the top left-hand corner. Next click Create Pin. For those of you who don't know how you will need to upload a picture for your pin or at the bottom left of the pin creator, paste the URL of the web page that has the picture you intend to use on your pin.
Select the picture from among the rest that shows up and choose Add 1 Pin.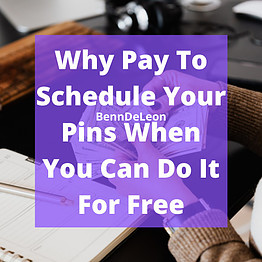 Next you will need to add a title to go with your pin and write a description to help users to understand what your pin is about.
If you used a URL to add the picture instead of uploading it from your computer you will then need to add a URL to your pin at the bottom right so that your followers will be able to find the location of the resource.
Choose the board you wish to add your pin to. You may do this by clicking down arrow at the top right-hand corner of the screen.
If you have not created any boards yet you may select the option Create board in the same drop down menu where you went to select your board.
Now that your pin is created you may either upload it immediately or set a latter date for it to be uploaded. Look at the bottom of your pin. There are two options, Publish immediately and Publish at a later date.
By choosing Publish at a later date you will be able to publish at a date you specify.
Duplicating Boards
Additionally since your pins may apply to several keywords you may add it to several boards by using the duplicate feature in the top left of the pin.
By duplicating your pin before publishing it you will be able to publish it again and again using different boards to reach different searches.
Conclusion
If you are serious about your online business the benefits of using Pinterest for social media marketing should not be overlooked.
Your articles generate additional traffic on Pinterest. In fact articles that are not ranking well on the search engines can have pins that rank well and generate much more traffic on Pinterest than it does on a new website.
Before You Go
Do you have any questions or comments about growing your business with Pinterest? Be sure to leave your questions or comments in the comments section below and I will be sure to get back to you.
Candy Benn