It seems like everyone and their cat dream of becoming an affiliate marketer so that they can make a six figure income in their sleep.
This is indeed the potential of Affiliate Marketing. There are many top marketers who have been able to achieve this.
However, a closer look at the stats would show you that the field of Affiliate marketing has a high failure rate.
The Failure Rate Of Affiliate Marketers
According to Warrior Forum 95% of Affiliate Marketers fail. This figure has been around for years but that does not make it any less shocking.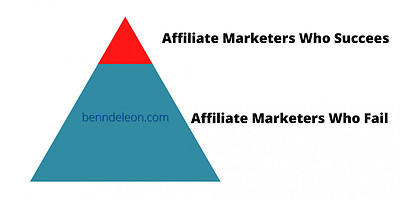 This mean that for every five successful affiliate marketer there are about 95 failed ones. So why Do Affiliate Marketing Businesses Fail?
There are so many sites online that promote affiliate marketing as free money or a get-rich-quick scheme that many people come into it expecting to make a killing overnight.
However like all other business models Affiliate Marketing takes time.
According to Investopedia 20% of all businesses fail in the first two years and 45% in the first five years and 65% in the first 10 years while only 25% will make it to 15 years or more. Of course these stats only apply to the United states.
Affiliate marketing is no more difficult than any other type of business. The problem however is that it is not marketed like most other types of businesses.
Instead, others would have you believe that it takes very little work to make a success of it.
Just yesterday I read an article where a guy talked about how he became a successful affiliate marketer by being lazy. He is prepared to teach you his system too. I found that one quite interesting.
Because of posts like those many people have the unrealistic expectation of becoming an overnight success as an affiliate marketer by doing very little.
1. Unrealistic Expectations
Now, affiliate marketing is just another type of business. It requires the same level of planning and commitment like any other to succeed.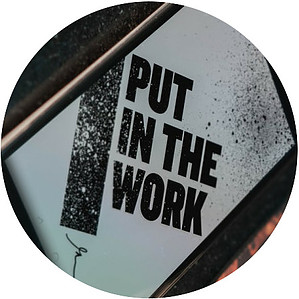 Many who come into affiliate marketing do so without proper planning or the necessary resources needed to make a success of it.
This is not necessarily their fault.
Many promote affiliate marketing as a business where you can jump in feet first and make a success of it. This is not so.
The truth is affiliate marketing is not easy, it is not an overnight get-rich-quick scheme either. Like any other business it takes time and constant effort.
Most of those who succeeded at affiliate marketing failed first. What separates them from the others is the fact that they had the drive to get up and go again.
Related Article: 9 Practical Steps In Developing A Website
Every business needs a plan and affiliate marketing is no different.
It is a business that takes time. Unlike brick and mortar businesses even with the right knowledge and tools an affiliate marketing business can easily take about one-year to show any significant earning.
The same applies to the organic traffic that websites receive.
While they will begin to rank by about the sixth month. Organic traffic takes time to build.
2. Lack Of Valuable Content
"Content Is King," is an old saying among affiliate marketers.
What this mean is that good quality content that satisfy the needs of your target audience is the most important part of the affiliate marketing business.
Unfortunately many new affiliate marketers are more focused in traffic than content. While traffic is where the money is if you do not have valuable content on your site the all important traffic will come and go just as quickly.
Just think about it, when you visit other people's site, do you usually think about how you are helping them by buying products through their affiliate links? No, you visit sites to meet your own needs. If you are satisfied you may then buy a few products.
Whether the site creator benefit or not is the furthest thing from your mind.
What Causes Your Visitors To Leave Your Site
Additionally, when you search for a keyword and go to a site if you do not find what you are looking for you do not usually move on to peruse the other content on the site. Rather, you are more likely to move on to the next website to satisfy your needs.
Your website visitors approach your content in the same way. This is why affiliate marketers that do not have valuable content fail.
Let's imagine that your content has managed to make it to the first page, first position of Google.
Someone searching the internet lands on your site. However, upon visiting your page they find that your page really does not satisfy their needs.
They then move on to site number two.
When this happens enough times Google will begin to rank the post in position two to position one, replacing you. Eventually if this same thing is happening to your other posts Google will see your site as not providing valuable content. As a result your business will begin to lose rank, causing you to lose traffic and eventually fail.
This is how Affiliate Marketers cause their businesses to fail when they do not satisfy the needs of their customers.
3. Lack Of Knowledge Of The Products They Promote
Trust is extremely important when building a business. People surf the internet looking for information on products they wish to buy.
They do this to make informed decisions.
Unfortunately one of the top mistakes new affiliate marketers make is promoting products without trying them first.
Your Visitors Depend On Your Knowledge Of Your Products
A good affiliate marketer will ensure that he is knowledgeable of the products he promotes or put differently, they will ensure that they promote products that they actually use.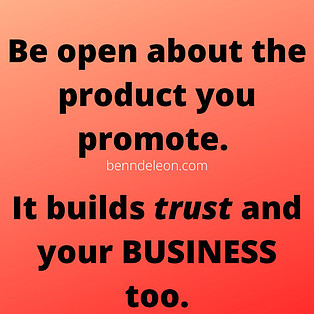 In this way an affiliate marketer will be able to advise customers well and therefore build trust.
Nothing is more damaging to business than a lack of trust.
When an affiliate marketer advises a site visitor to buy and use a product that turns out to be faulty it can destroy his reputation and therefore cause his business to fail.
When a product is less than perfect an affiliate marketer may still promote it, however it is extremely important to let the customer know what are the problems with the product.
For instance, if a marketer wish to promote several types of laptops, he should list not only the specifications but the advantages as well as disadvantages of buying that particular device.
A customer may decide that a short battery life is not a major problem to save a few hundred dollars. In this way the marketer may still make a sale while maintaining his credibility.
Many who are new to Affiliate marketing may in actuality hide the short comings of the products they promote and as a result lose the customer's trust and unfortunately damage their own business.
4. Lack Of Interest
For some people it's all about the money. As with any other type of business interest is important. If you decide to start up a business that you have no interest in purely because you heard there is a lot of money in it then you will certainly fail.
Can you imagine working at something year after year even though you are not interested in it? I am sure you can.
Well imagine working on a business that you have no interest in for an entire year or even two with no reward and absolutely no evidence that it is even working.
Are you likely to give it your best shot?
You may hate your job but at least you have a guaranteed reward at the end of each month in the form of a paycheck.
Faced with such a challenge many quit.
5. Becoming Discouraged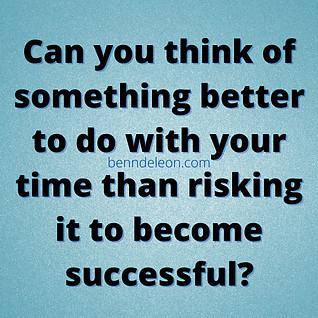 Becoming successful as an affiliate marketer takes a great deal of time. Unfortunately in the time it takes to become successful at it many persons tend to become discouraged at the lack of evidence that the system is working and stop.
Discouragement is normal. I have seen many people come into affiliate marketing and leave before the one-year mark is reached. They abandon their websites and decide that affiliate marketing is too hard for them.
Here is one of the things I love about being able to network with other affiliate marketers. I love to read the success stories and their journey because when you understand what it takes to become successful at it you do not quit that easily.
6. Selling Instead Of Helping
Persons come to your website for help. Unfortunately many would be marketers are constantly trying to sell their products rather than helping.
The best affiliate marketers are helpers. The key is to help people achieve their goals.
When you do this it builds a good relationship between you and your visitors. It opens the doors to further interaction and in time the sales will follow.
Even knowing this, it is a skill not many are able to master.
7. Spreading Themselves Too Thin
Beginner Affiliate Marketers often try to do too much, targeting several niches at the same time. While this can be done one of the key things to becoming successful as an affiliate marketer is the ability to publish content regularly.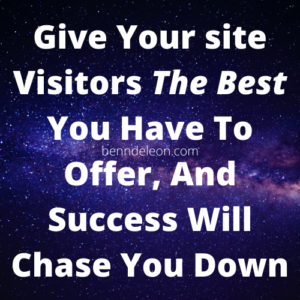 Writing good quality articles take more time than you may imagine.
Unfortunately for those persons starting out their journey without a team they will find it impossible to maintain their publishing frequency while maintaining several websites.
Publishing frequency should be three articles per week for a new website in the first year. These articles should be at least 1200 to 1800 words in length. Add that to the need to do social media and email marketing and the time can add up.
As such an affiliate marketer just getting started would be well advised to build one website only for the first year at least. After that you would have a better feel for what it takes and know whether you can successfully manage several at the same time.
There is no time trying to do three unless you are able to do them well.
8. Low Cost Affiliate Programs
When you are just starting out you may not have much of a choice in the affiliate program available to you. Many programs have requirements in terms of the traffic your site is getting and the number of articles before you will be allowed to join their program.
Unfortunately this means that you would need to settle for those programs that are willing to allow you to join. So let's just say you chose to market books and each one is being sold for $5 or less. The program is paying 8% commission.
That's 20 cent earned for each item sold.
This mean that this affiliate would need to sell 5000 items in order to make 1000 per month.
The truth is with a lot of traffic and a really great site that commission can really add up. Unfortunately new sites do not generally have the required amount of monthly traffic to make this commission count.
This is enough to discourage an inexperienced Affiliate Marketer.
9. Shiny Object Syndrome
Around every corner on the internet there seem to be another program offering to make you rich overnight.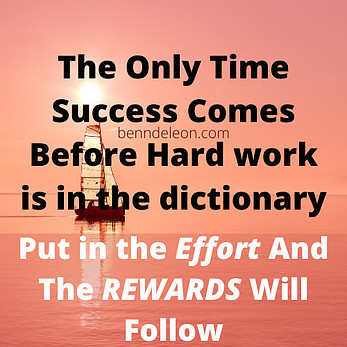 With the fact that affiliate marketing takes so long to begin to see real money from their sites, the inexperienced tend to go chasing after the next get-rich-quick scheme.
Unfortunately there is no quick fix to the problem. True success takes work and patience.
Because of the many scams I encountered online the chance to try a program without having to pay any money or give my credit card information is what attracted me to the Wealthy Affiliate platform.
While they promised that they had a great, proven training program they had a free 10 courses. This meant that I could actually try their program for myself before investing my money in it.
10. Failure To Optimize Their Business
During the first two years of publishing content a website is in its foundational stage. However, after about the second year the site creator needs to examine what is working and what isn't. At this time we need to begin to make changes to those things that aren't working and do more of what is working well.
Additionally since both the search engines and your site visitors love fresh content is also important to update your information to ensure that your visitors needs are still being met.
Failure to do so would result in your posts slowly loosing rank and therefore please business failure.
11. Lack Of Knowledge
While affiliate marketing requires no technical training or experience to get started it is important to learn the it takes to make a success of it.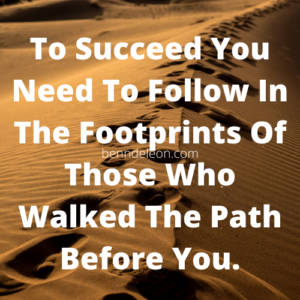 A new affiliate marketer needs to know that is not enough to start a website and have it on the internet. He needs create quality content and engage visitors.
Like any other business He needs to serve, know which posts doing well and which aren't. He needs to tweak his content overtime and keep it current.
Additionally an affiliate marketer needs to build good QUALITY relationship with visitors.
To get this done a website creator needs to set up Bing webmaster tool, google analytics and search console and during the early stages at least do social media marketing, email marketing and much more.
As a new Affiliate marketer, not only did I apply myself to the lessons being taught at Wealthy Affiliate but I also followed some of the top affiliate marketers on the internet so I can learn what was working for them.
One of the best ones I found is Neil Patel who shares a lot of his experiences free of cost.
12. The Spirit Of Procrastination
Failure to take action consistently is the death to any affiliate marketing business. With the internet available at our fingertips it is easy to become distracted and put off completing our daily tasks.
However, even though affiliate marketing is often touted as one where you are free to set your own hours, it still need consistent attention to stay ahead of the competition and satisfy the needs of your site visitors.
Unfortunately, constantly putting off tasks is one of the easiest ways to destroy an affiliate marketing business.
13. Inability To Push Pass Failure
Whether it is the failure to make money in the first year or the fact that you may need to rewrite those articles that are not ranking well, the true failure happens when you quit.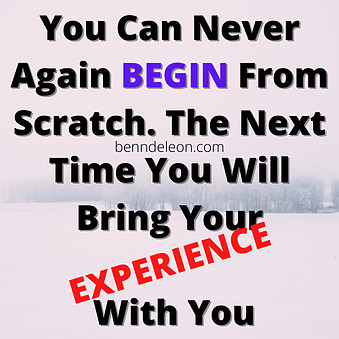 We spend years building up an brick and mortar business until it is turning a profit, yet we often do not apply the same dedication to make a success of our websites.
To succeed we need to stick to the task and be prepared to take corrective measures when necessary. Unfortunately many people do not have what it takes to push pass the failure and keep going.
It is imperative to keep moving forward until we achieve our goal.
This is what separates those who get into affiliate marketing for the money and those who truly have a passion for it. Reader what this article about what an affiliate marketer had to say about his own failure during his first year as an affiliate marketer and what happened when he kept going.
So Who Should Try Affiliate Marketing Then
Anyone. As with any business, the failure of the people in this industry is affected by their behavior and mindset. If you have the persistent and serious desire to run a business brick and mortar business you may have what it takes.
You need a love for service, is prepared to put in the time needed to learn and is patient and persistent in chasing your dreams.
These are just a few of the qualities needed to make a success of an Affiliate Marketing Business.
Conclusion
Affiliate marketing is difficult, takes a major investment of time and many fail at it.
Affiliate marketing is a tough industry to develop a successful business. However, this is true of many other businesses out there.
Maybe this is why only a small percentage of businesses successfully make it past the first few years.
If you believe you have what it takes to make it as an affiliate marketer, or have questions and wish to learn more be sure to drop me a comment in the section available below.
Candy Benn