Grammarly is a great writing tool that helps content creators/writers to improve their writing. Since I use Grammarly often and find it extremely useful  I have decided to write a Grammarly Software Review to help content creators to know what they can expect from this tool.
It identifies punctuation, grammar, and spelling errors in writing and suggests ways in which a writer may restructure sentences.
Grammarly often works as an add-on in your browser.
Note Well
This post may contain affiliate links. Read my full disclosure policy here.
Free Online Grammar, Punctuation and Plagiarism Checker
If you do not wish to download it, Grammarly is available to be used on the internet to check grammar, spelling, punctuation, and plagiarism.
What Does Grammarly Offer Its Users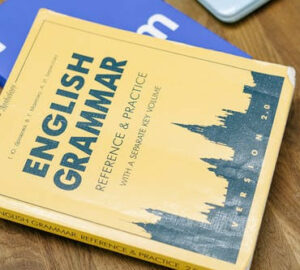 The Free Version
Single user
This program has a great free version that works quite well for writers. The free package can be used for an unlimited period of time.
Grammarly has a writing tone checker so the writer will always be made aware of how his writing will come across to the average reader.
Grammarly works on your phone or PC. It has a plug-in for Microsoft Office (this will help to identify writing errors in Microsoft office suite), and a plugin for your browser. There is also a desktop app for Windows.
The free version of Grammarly checks spelling, grammar, and punctuation.
The Premium Version
Single user
The premium version has all of the features available in the free one.
It has suggestions for rewriting your sentences.
There is a plagiarism checker that allows the user to check his content against others on the World Wide Web to ensure none of it has been plagiarized.
Tone adjustment so your writing will always hit the tone you are aiming for.
Other features
Cost: $11.66 per month
Business Package
Multiple users
Everything offered in premium
It has a style guide
Admin Area
Email Support
Authentication for logins
Cost: 12.50
 My Experience With Grammarly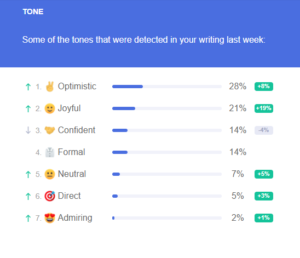 I started using Grammarly in August 2020 to help to identify spelling and grammatical errors. I installed it as an add-on in my Mozilla Firefox Browser. I found the software to be un-intrusive, simply underlining errors throughout the page. The errors will remain like that until I was ready to fix them.
When it was time to make corrections, the errors were easily corrected by clicking on the underlined words to see the Grammarly suggestion for change. I also enjoy the fact that my tone was often displayed in photographic form, helping me to understand the impression I am leaving with my readers. Lastly, I periodically receive written documentation of my writing stats.
Pros
The explanations of errors are pretty straightforward, easy to understand, and correct. The package offered in the free version is good enough for the average user making it a great free tool for your business.
The cost for the pro package is low and therefore easily affordable.
Cons
There are a few instances where the suggestion being made is incorrect. I would say that this tool is about 98% accurate.
Conclusion
In spite of the fact that I found this tool to be less than 100% accurate, it is accurate enough. I find it invaluable and wouldn't dream of writing without it. I would recommend it to all content creators/authors.
If you are an author I'd suggest that the premium package may best fit your needs.
Before You Go
Have you used Grammarly? How was your experience? Would you recommend this tool to others? Be sure to leave a comment below and let us know what you think of this product.
This post was proofread by Grammarly using American English.
Candy Benn