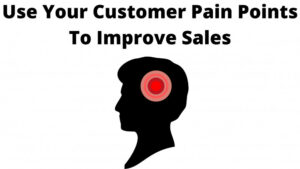 Now, when you have something that is selling well you do not just market it one time and be done with it. What you do is you will want to market that product again and again.
This is what the experts do and you now have access to there best selling products. Of course these are not going to be ordinary products either. These are high ticket products.
The thing about high ticket products, is that you can typically make a monthly living by selling just a few.
Lets hypothetically say you wish to make $2000 per month. Think about this, if you were marketing a $500 product which was paying you a 50% commission.
What you would need to do then is come up with a number of customers that you need to sell to, on a monthly basis in order to generate the amount of money you wish to make, per month. In this instance all you will need is 4 customers.
So the next things that you will want to do is apply to become an affiliate for that product.
Approval can sometimes take a few days so go ahead and get that out of the way.
Get to Know Your Product
Now that you have your product it is extremely important for you to understand how it works and its benefits.  These are going to help you to connect with your customers and make sales.
Personally I prefer to sell products that I actually use since I am able to talk about them from a position of experience.
Your job is to first learn all of the benefits involved in using this product. After this we then need to find our ideal customers.
Your ideal customers can be found by understanding their pain points.
Understand Your Customer Pain Points
Understanding or appreciating your customer pain points is extremely important to making sales.
The key is to know your customer problems so that you can explain how your product can help them to solve their problems. This is the key to making sales.
So first you need to get to know both your products and customers.
Knowing the product is important because your customers/site visitors are expecting you to be the expert. Your job is to help them by sharing your knowledge. You provide information that they need.
For instance lets say you are a special education teacher with a website geared toward helping parents of special needs children. Your site provides information on different types of learning difficulties as well as information on products that parents can use to work with their children.
You first need to see yourself as a helper. You may provide tests to help parents identify their child's special learning difficulty and also links to relevant resources to help them.
These resources are typically ones that you would have used with other students so that you can verify that it works. You can also share the best practices in using them.
It is here that you will add your affiliate links so that when parents buy these products you will earn an affiliate commission.
Home Work
Join affiliate programs for the products you wish to promote.
Prepare videos or blog posts about the features and benefits of the products you promote.
Research your customer pain points and match them to the benefits of the products.
Explain to the customer how this product can help them to solve their problems.
Candy Benn